Duterte offers P20K bounty to Lumads for every dead NPA
Posted on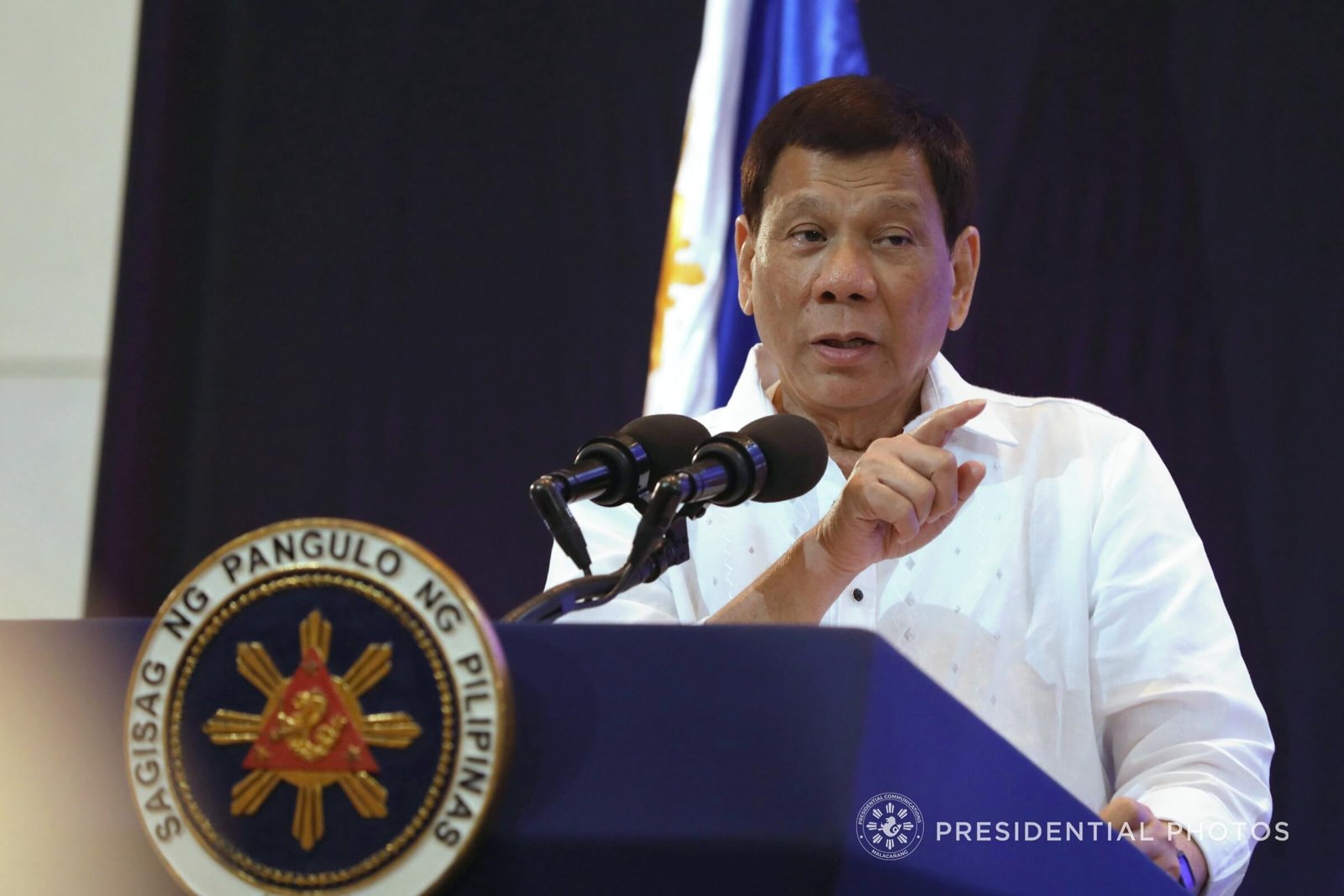 DAVAO CITY, Philippines — President Rodrigo Duterte offered to pay Lumads ₱20,000 bounty  for every dead member of the New People's Army (NPA).
This, as Duterte asked the indigenous people's in the hinterlands of Mindanao to find temporary shelters near the military camps for their safety.
During the press conference Friday night, February 9, Duterte said  the IPs know how to  handle  guns, have the capacity to kill their enemies.
In offering a deal, Duterte said "Isang NPA mapatay ninyo, kayong mga Lumad na maging CAFGU, I'll pay you… you want money? I'll give you money."
Duterte stressed "I will make it ₱20,000 per head."
"If they are well trained enough, give me about three months, I will train them as CAFGU (Citizen Armed Forces Geographical Unit) and give them firearms and go out and hunt for those  who killed their comrades," he added.
Duterte was responding to the call of the Lumads  for help because they  now fear for their lives.
On February 4, at about 4:00 in the morning, Datu Banadjao Mampaundag and his son Jonard were mercilessly killed by rebels, pretending as members of the Armed Forces of the Philippines, in the town of Talaingod, Davao del Norte.
Datu Banadjao was among the IP leaders who signed the manifesto of support to the government's peace program.
The lumad leaders who attended the summit want government's protection as they vowed to seek  justice over Mampaundag's death.
The lumads in  a rally last Wednesday at  Talaingod denounced the atrocities perpetrated by the NPA.
They lashed out the rebels for claiming to champion the rights of the lumads,  when they themselves violate human rights by  killing the tribal leaders who are opposing the  movement.
They also called on the rebels to stay away from their ancestral lands. Editha Z. Caduaya/Newsline.ph