Kidapawan City vies for Guinness record as the largest and longest "Samba dance"
Posted on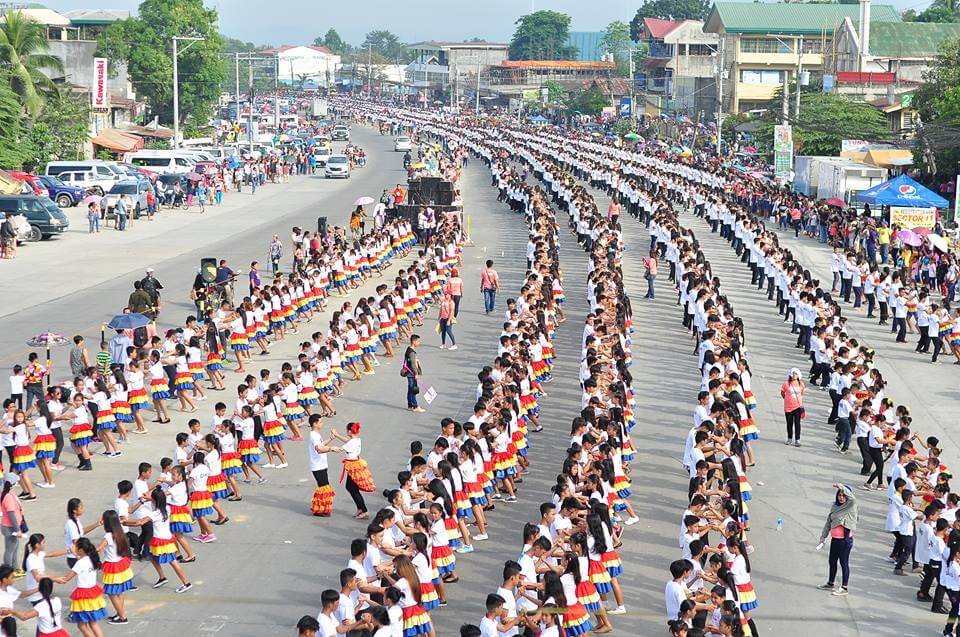 DAVAO CITY, Philippines — Kidapawan City is again vying for another Guinness World Record, this time, as the "largest and longest samba dance."
On February 12 ,2018 some  17,000 individuals or 8,500 pairs danced to the tune of samba along the three kilometer stretch of Quezon Boulevard, Maharlika Highway,  Kidapawan City , North Cotabato.
Participants included government employees, nongovernment organizations, business sector, students and dance enthusiasts.
In June 15, 2014, the largest Samba Dance record was awarded to Thailand with 525 participants.
Tourism Officer Joey Recimilla said "We want to break the record. As we go along we want to  show unity among people through dancing, it is  also one way   Kidapaweños get to know their neighbors while the were having rehearsals, we show to that world that we can dance, break the record despite the challenge of time."
Recimilla said Mayor Joseph Evangelista suggested the Samba dance as among the highlights of the 20th commemoration of the city's charter day.
Amy Daganato, a participant said "While were having our rehearsals, we met people from other villages, it was a sort of getting to know each other and there was harmony and peace among us because we share one goal, the Guiness Record."
Kidapawan City is the titleholder for the largest number of performers dancing Cha-Cha in 2016 after besting Singapore in the Guinness.
The 2016 Cha-cha dance recorded 14,275 participants.
Evangelista told reporters, "I am confident we break the record of current world record holder."
The Mayor thanked the participants for showing the world that they can dance in harmony with each other "It was our way of showing unity among us."
Evangelista said in the next six months, the results of validation conducted by a team from the Guinness  World Records will be out.-Editha Z. Caduaya/Newsline.ph