"Rappler might be CIA sponsored" : Duterte
Posted on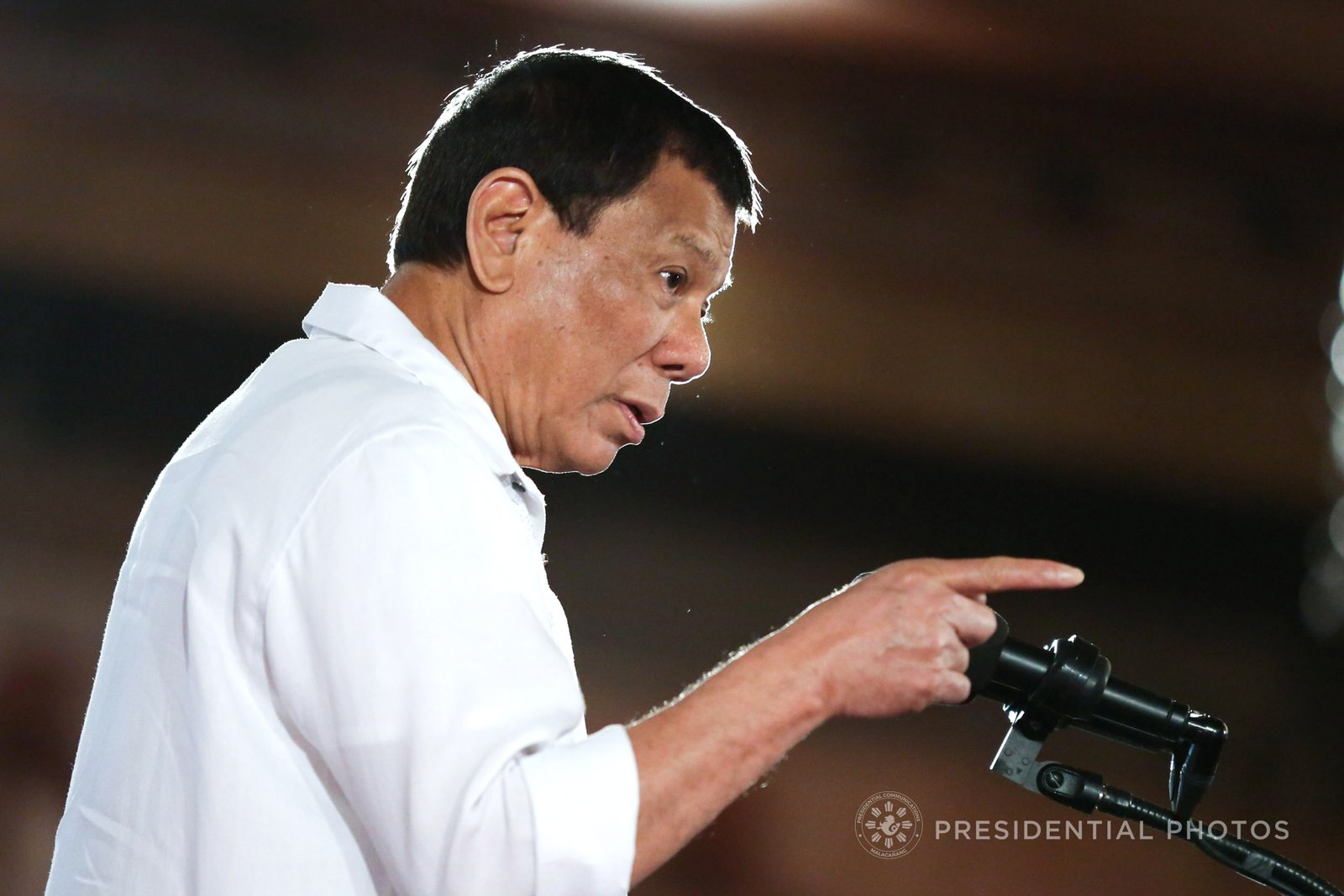 DAVAO CITY, Philippines — President Rodrigo Duterte Thursday said, he invoked executive prerogative when he ordered the ban on all Rappler reporters from entering Malacañang and covering his events.
Duterte said "Because it is not a legitimate agency, according to SEC. So, I am now invoking executive action based on the SEC ruling,"
During the interview in Sara, Iloilo, Duterte quipped "Baka CIA sponsored e bawal yan," he said.
Duterte suspect that the news agency is being used as a front to spy activities in the Philippines because of it's ties with Omidyar Network, one of the incorporator's of Rappler.
He said Rappler is good at distorting information "Basahin mo ang Rappler mamaya. you make the report now and they will make a distortion. Basahin mo, tingnan mo yung reporting nila."
Duterte cited the decision of the Securities and Exchange Commission in describing the online news agency as "not a legitimate agency."
Explaining the ban, Duterte emphasized "Because it is not a legitimate agency according to SEC. So, I am now invoking executive action based on the SEC ruling na kung sabihin na sila legitimate sila, pasok kayo uli. Walang problema sa akin yan. but unless di ka legitimate, di naman Pilipino pala may-ari, e bawal yan e."
In January 11, the SEC in a decision ruled that Rappler, Inc. and its controlling shareholder Rappler Holdings Corp. were "liable for violating the constitutional and statutory Foreign Equity Restrictions in Mass Media enforceable through rules and laws within the mandate of the Commission."
Presidential Spokesperson Harry Roque, in an earlier interview said, Duterte felt Rappler reporter Pia Ranada betrayed and disrespected him, despite the treatment he previously extended to him.
Ranada's way of interviewing Duterte has been an issue among Palace officials.
"When Ranada asked questions, she shows disrespect, she argues with her news sources and even went to the point to engaging a debate with her sources and when you read her story, the point she was driving at is not even written," a Palace official said
Ranada  started to the Presidential campaign of Duterte late December of 2016, she was given the privilege to visit Duterte's house in Doña Luisa.
Duterte even personally brought Ranada to the hospital on May 9, 2016, after she fell into a drainage canal near Daniel Aguinaldo High National School in Matina.-Editha Z. Caduaya/Newsline.ph