After vetoing the bill, Duterte believes corporal punishment still effective
Posted on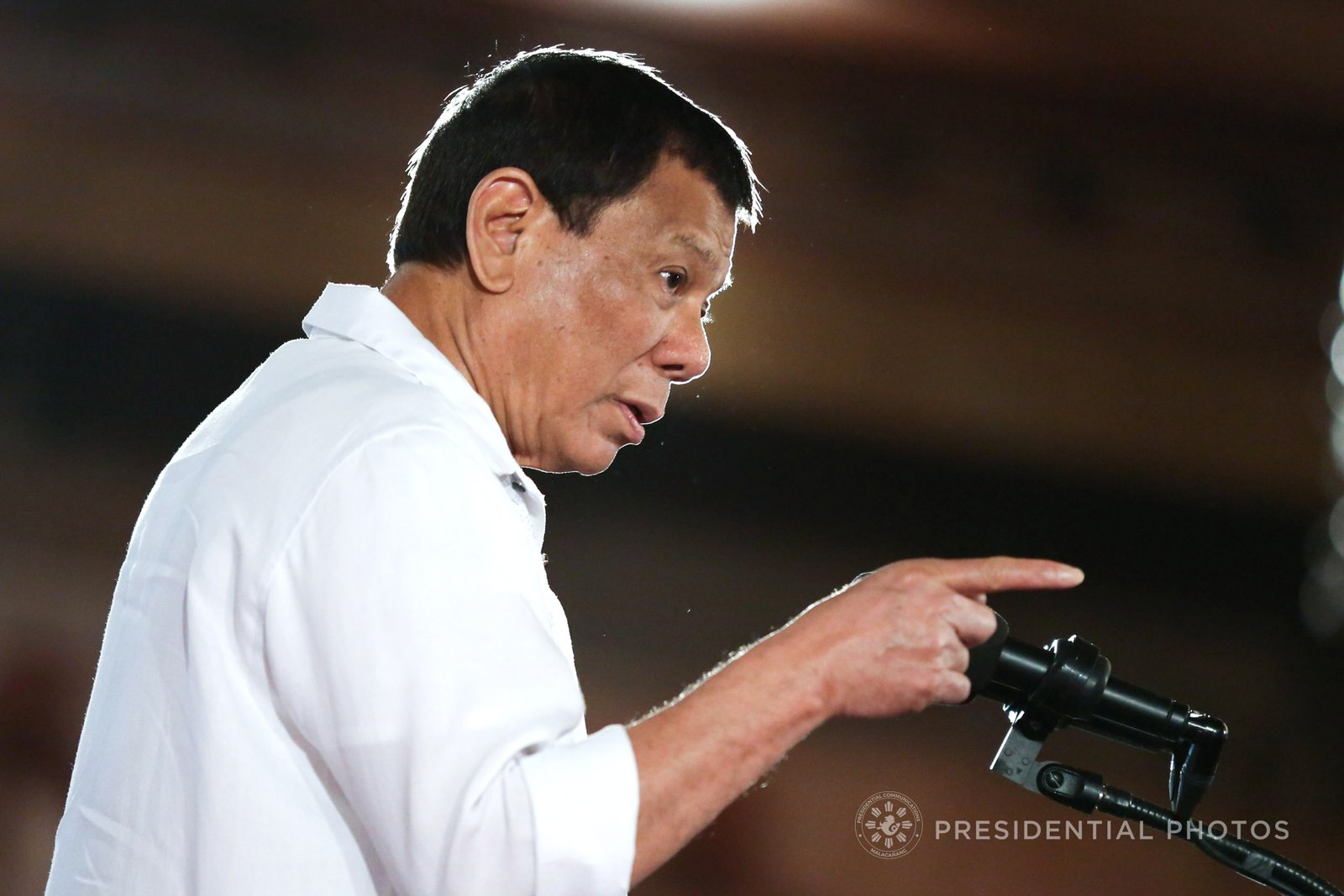 DAVAO CITY (March 2) — President Rodrigo Duterte believes corporal punishment is an effective way to discipline child, a reason he vetoed a bill banning corporate punishment for children.
In a statement, Presidential Spokesperson Salvador Panelo cited the Philippines' unique culture and parenting experience as the reasons for the President's stand.
Panelo said Duterte believes responsible parents can administer corporal punishment in a self-restrained manner., "While taking into consideration the growing trend in Western countries which perceive corporal punishment as an outdated mode of reprimanding children, PRRD believes that such measure is still an effective form of discipline — uniquely Filipino — that resulted in many children becoming law-abiding citizens of the country."
Not just that, Panelo cited the following loopholes in the measure passed by Congress.
"The proposed law also fails to properly distinguish between reasonable and excessive corporal punishment, noting that it will be destructive to children if the corporal punishment is excessive which may amount to child abuse and eventually lead to indiscriminate physical abuse. We thus believe that the current legal framework as regards this matter is already in order for now. We have laws, for example, which penalize parents who inflict cruel and unusual punishment upon their child," he said.
But even if the President vetoed the bill, Panelo, also Chief Presidential Legal Counsel, said there are still measures to penalize abuse by parents.
"As we value and respect the discretion of parents in raising their children, we remind them that despite the veto of the President, there are penal laws which can be used against them if they resort to abusive measures at their homes," he said.
Duterte on Thursday vetoed Senate Bill 1477/House Bill 8239, entitled "An Act Promoting Positive and Nonviolent Discipline, Protecting Children From Physical, Humiliating or Degrading Acts as Form of Punishment and Appropriating Funds Therefore."
Rosalita Villarta, 43, housewife, mother of four, said "I grew up in a family where corporal punishment was alive, there was punishment for every wrong act we did, because our parents thought us how to behave and how to respect people, they thought us how to fight for our rights, we were punished when we misbehaved, when we disobeyed our parents."
"Now, I realized, they were right there was wisdom on it, I did not regret it, I raise my child they way my parents raised us- but mind you, we were never beaten black and blue. I do not view it as violation of my right being a child, I view it as love and care and they were are right," she added.
Villarta said "to spare a child from punishment, makes a child hard-headed, but it punishment should not be so harsh and too much physical."
Child rights advocates said corporal punishments is a violation to the universal rights of the child and affects their emotional being.-NewsLine.ph