BI warns OFW's not to accept illegal job offers
Posted on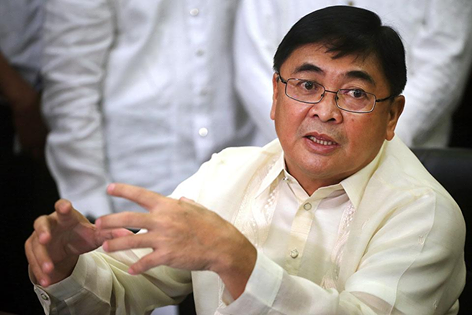 DAVAO CITY (May 27 ) — The Bureau of Immigration (BI) again warned overseas Filipino workers (OFWs) not to fall prey to illegal tour operators and travel agencies against using their companies as fronts for sending undocumented workers abroad.
Immigration Commissioner Jaime Morente issued the warning after learning that two Filipinas, allegedly recruited by a travel agency to work in Qatar, were intercepted at the Ninoy Aquino International Airport (NAIA).
Morente said travel agencies who send Filipinos disguised as tourists to work abroad can be held liable for violating the law as they are not authorized and licensed to recruit and deploy overseas job applicants.
Immigration port operations division chief Grifton Medina, revealed two workers 'Ann' and 'Zeny' (not their real names) were stopped last Saturday morning by members of the bureau's travel control and enforcement unit (TCEU) at the NAIA terminal 3.
Medina said the two were initially bound for Bangkok, Thailand where they were instructed by their recruiter to wait for their working visas and job contracts before proceeding to their final destination in Doha, Qatar.
"They were told that upon their arrival in Bangkok, they will be given their working visas within 24 hours after which they can fly to Qatar to work as a waitress and a cashier," BI-TCEU Chief Erwin Ortañez detailed the incident.
Ortañez also reported that the women were instructed to purchase a tour package and book their ticket to Qatar at the office of a travel and tour agency in Angeles City, Pampanga. They were also asked to prepare fake IDs to present to immigration.
Allegedly, the two women were among 10 persons recruited by the agency to work in Qatar who were scheduled to fly out of the country in separate batches.
Both victims were later turned over to the Inter-Agency Council Against Trafficking (IACAT) for further investigation and assistance.
Morente reiterated that aspiring OFWs should only apply through Philippine Overseas Employment Administration (POEA)-licensed recruitment agencies. "Always check and double check. The list of legal agencies is in POEA's website," said Morente. "It's for your own protection. Do not be enticed by offers of illegal recruiters, as most of them only want to earn at your expense," he added.-NewsLine.ph