Get permit first, Mayor Sara tells investment firms
Posted on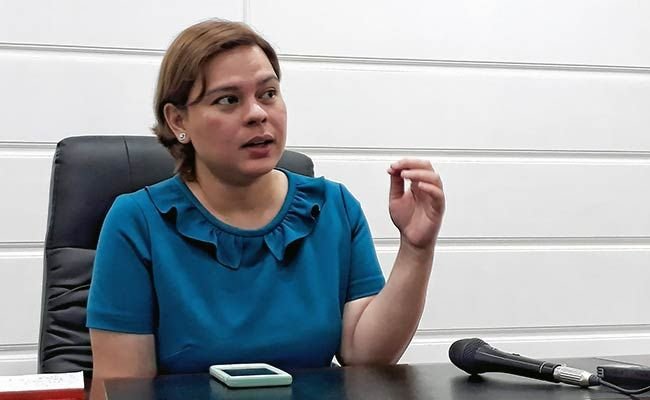 DAVAO CITY — Mayor Sara Duterte said she remains firm against investment solicitations unless the companies involved have government permits to do so.
Mayor Sara clarified she has not prohibited Dabawenyos from shelling out their hard-earned money into financial schemes that promise high returns of as much as 400 percent.

However, she made it clear it was her duty to stop dubious investment companies that operated outside of government regulations.
"I have not prohibited them from investing because that is their money, but I reminded Dabawenyos to be careful," the mayor said in an ambush interview Tuesday at The Tent of Azuela in Lanang here.
"Get permit first from regulatory offices," Sara told the companies involved.
Sara even said she would allow groups and individuals affected by the closure of investment firms following the series of raids by law enforcement authorities to hold their rallies here.
However, the mayor said any gathering must have the necessary permit unless it is held at the Freedom Park. In the past, the mayor has expressed displeasure over mass rallies that tend to disrupt the movement of people and goods.
In recent days, the so-called "investors" have expressed their outrage on social media for President Rodrigo R. Duterte for ordering the series of raids on companies that offer dubious investment schemes.
One of the entities raided by authorities, the Kapa Community Ministry International, even led prayer rallies to convince the President to reconsider his decision.
In this city, police raided the Organico Business Venture Corporation along Bolton Street early this week. The company is one of the more than a dozen firms soliciting investment from the public in Region 11 (Davao).
Duterte said last week he was merely acting in the interest of the public, reminding potential investors that "when it is too good to be true, it is a fraud."
"Imagine, your PHP100,000 earns PHP30,000 a month? Even our Bangko Sentral can only give 3 percent, and that's annually. I have been telling the Filipino people that if what is being promised to you is something like heaven it's fraud," he said. -Danilo Adorador/PNA