Duterte: 'I pray not for myself but PH'
Posted on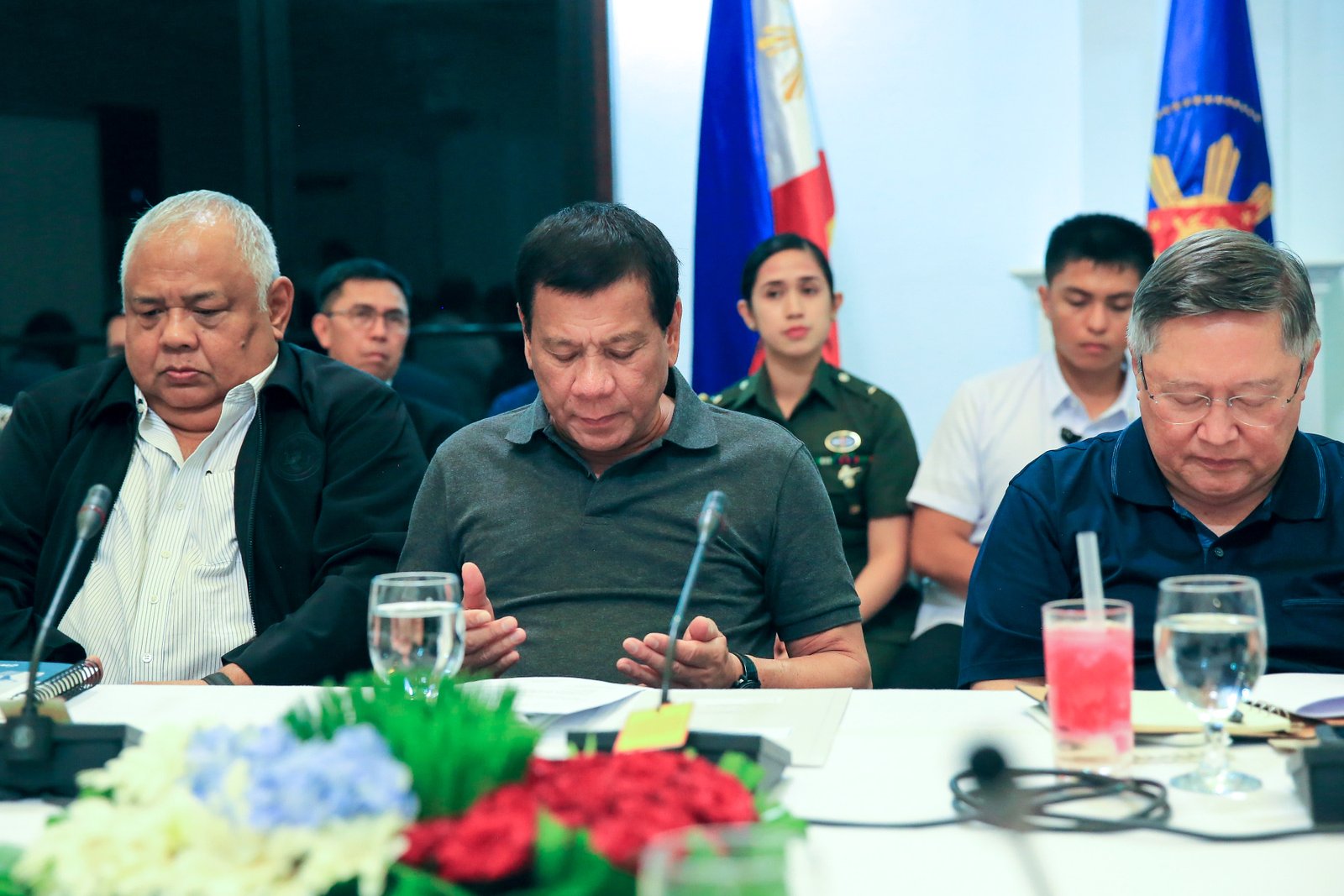 MANILA — President Rodrigo Duterte has admitted that he is praying every night, not for himself, but the whole nation. In a taped interview aired by morning show Unang Hirit on Tuesday, the 74-year-old Chief Executive said he regularly prays at night before he sleeps to ask God for the betterment of the country.
"Yes, for my country. Wala na akong hinihingi para sa akin, sa sarili. Bansa lang (I don't ask anything for myself. I make a wish for the country)," he said, when quizzed if he always says a night prayer at bedtime.
"Ako hindi na ako nagda-dasal para sa sarili ko. Para sa bayan (I don't pray for myself but the country,)" he added.
Duterte only has more than two years remaining to serve as President.
He has repeatedly vowed to pursue a relentless crackdown on illegal drugs, criminality, and corruption in government in his remaining years in office.
If he were Santa Claus, Duterte said he would first bring gifts to "the poor".
In an interview with CNN Philippines on Friday, the 74-year-old President assured the public that he is still fit to perform his duties, despite his health problems.
He also guaranteed that there is no need for him to release a medical bulletin on his health, since the 1987 Constitution only compels a president to disclose the real status of his health "in case of serious illness".
Duterte earlier revealed that he is battling with muscle spasms, chronic back pains, migraines, and autoimmune neuromuscular disorder.
He also admitted that he has Barrett's esophagus, a potentially serious complication of gastroesophageal reflux disease, and Buerger's disease, a rare disease of the arteries and veins in the arms and legs.
Duterte admits shortcomings as a father
Meantime, Duterte admitted that he has shortcomings as a father of his four children because the presidency is taking up too much of his time.
"Medyo may pagkukulang ako even sa mga apo (I have shortcomings as a father to my children and even as a grandfather to my grandchildren) because I don't have time," the President said when asked how is he as a father to his children.
He made the remarks, as he revealed that his four children — Davao City Mayor Sara Duterte-Carpio, Davao City First District Representative Paolo Duterte, Davao City Vice Mayor Sebastian Duterte, and Veronica Duterte — are all his "favorites".
Sara, Paolo, and Sebastian are his children with his former wife, Elizabeth Zimmerman. Veronica, meantime, is his only child with his long-time partner, Honeylet Avanceña.
On November 21, the President acknowledged that his eldest daughter, Sara, is the "alpha in the family" as the presidential daughter is more dominant than him.
He also revealed that his sons, Paolo and Sebastian, are even afraid of their sister.
Despite this, Duterte dissuaded Sara from taking on the challenge as his successor in 2022 and warned her that the presidency could merely "destroy" her.
Sara bared in February that she was considering running for the 2022 president race, but the President on Friday claimed his daughter had already dropped her plan, considering that she would only be bombarded with criticisms. -PNA