Lasting peace tops Duterte's New year 'wish list'
Posted on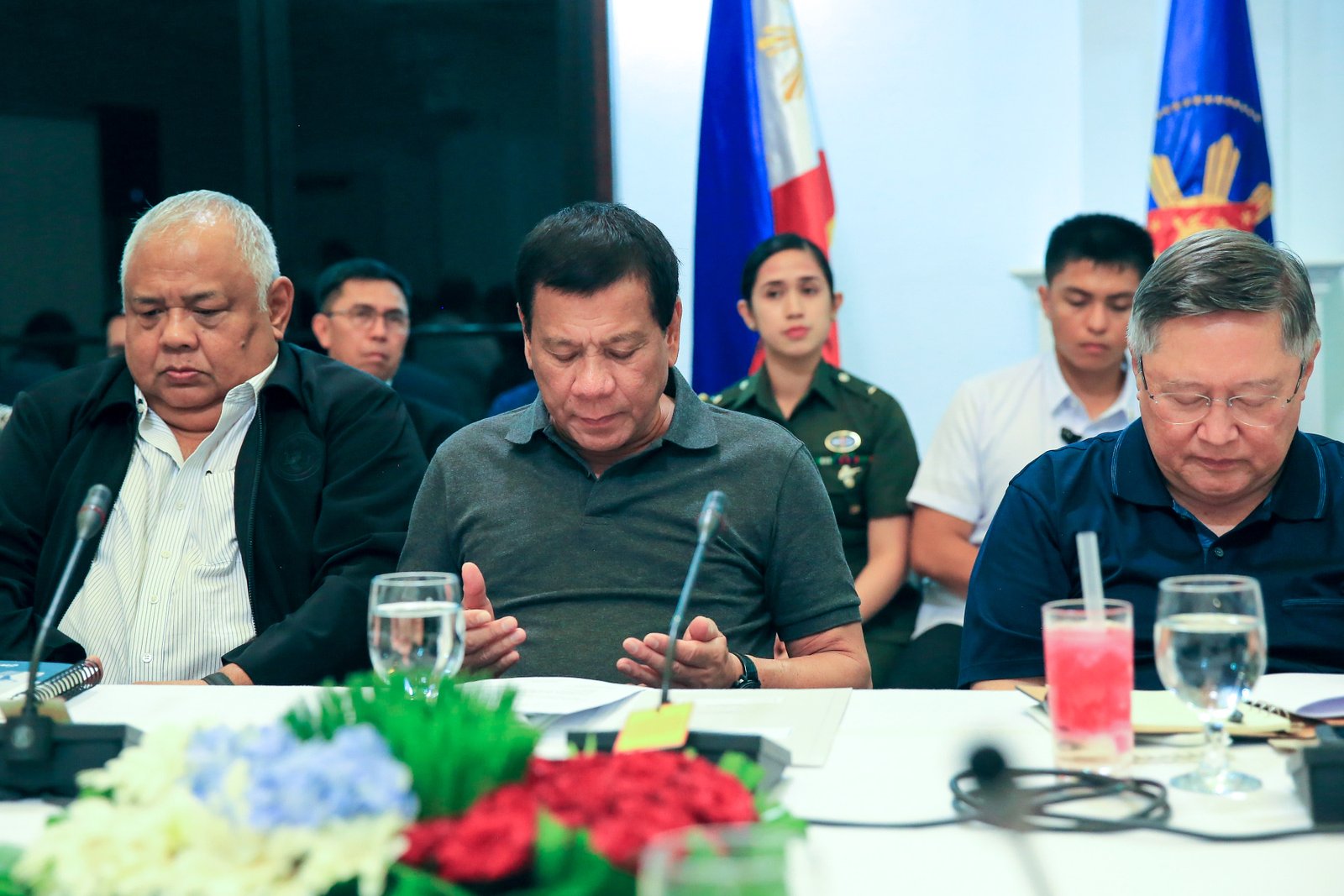 DAVAO CITY — If there is one wish that President Rodrigo Duterte would really want to happen in 2020, that is lasting peace.
Duterte wishes lasting peace and comfortable lives for Filipinos this Christmas, said Presidential Spokesperson Salvador Panelo.
"Lasting peace is on the wish list of the President ever since. Those who express antagonism to the state may reintegrate into society, Panelo said.
"Secondly, he wants comfortable lives for Filipinos. That's his wish every year."
Duterte who has been working to attain peace in the country expressed hope that Filipinos would continue to enjoy a "comfortable life" and feel "lasting peace", Malacañang said on Friday.
"The President first would like to greet all Filipinos a happy and prosperous New Year," Panelo said in an interview with Palace reporters. "His wish at the very inception of his presidency is to serve them and protect them, and to give them comfortable lives and lasting peace."
Duterte will welcome 2020 with his family at his residence in Davao City. Panelo said the President would stay home until January 2 next year.
Asked if the President has a New Year's resolution, Panelo said, "Wala naman. Wala siyang nabanggit (There is none. He has not mentioned any New Year's resolution)."
About 93 percent of Filipinos are expected to welcome 2020 "with hope," while only 0.2 percent will face the new year "without hope", according to the December 3 to 8 survey by private polling firm Pulse Asia.
Ninety-six percent of Filipino adults are entering 2020 with hope rather than with fear, results of the Fourth Quarter 2019 Social Weather Survey conducted from December 13 to 16, 2019 have shown.
The percentage of Filipinos who are entering the new year with hope is four points up from 92 percent in 2018. It also tied the record-high achieved in 2017.
Four percent will enter the new year with fear, down from the eight percent in 2018. It matches the the record-low levels in 2017 and 2011.
The fourth quarter survey was conducted via face-to-face interviews with 1,200 adults nationwide—300 each in Metro Manila, Balance Luzon, Visayas, and Mindanao