Davao Mayor offers 1-yr salary for SPMC frontliners
Posted on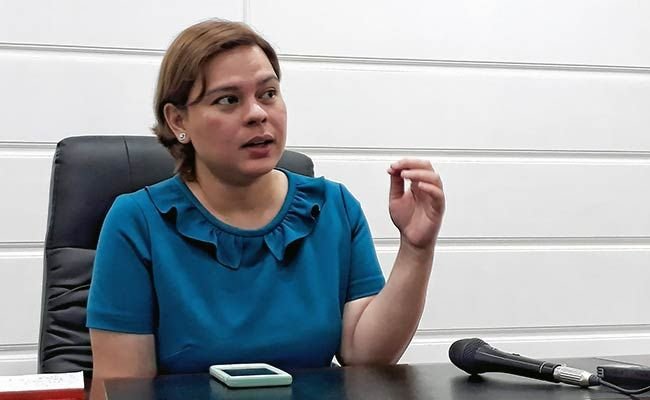 DAVAO CITY — City Mayor Sara Duterte-Carpio has offered her one-year salary amounting to P2.1 million to a trust fund to help the frontliners of the Southern Philippines Medical Center (SPMC) who have been tested positive of the coronavirus.
Duterte-Carpio made the offer after SPMC Chief Dr. Leopoldo Vega revealed that 12 of 300 medical workers at the state-run hospital tested positive of the coronavirus.
In a press statement released by the City Information Office, through the page of the city government of Davao, it says the mayor felt accountable for the frontliners citing her decision to tasking solely the SPMC to accept coronavirus-positive patients.
"I felt somehow nga involved ko because ako tong nagsulti sa Department of Health nga gamiton nato ang SPMC. Pagkabasa nako sa announcement ni Dr. Vega nga 12 kabuok [nagpositibo], nagsakit akoang dughan. So naghuna-huna ko what I can do para sa ilaha (Somehow I felt involved because it was me who told the Department of Health that we only use SPMC. When I read the announcement of Dr. Vega that there were 12 [who tested positive] I was heartbroken, so I thought of what I can do for them)," the statement added.
It said that Duterte-Carpio will give P50,000 to each of the SPMC front-liner who tested positive of the coronavirus.
"Kabalo ko nga dili mabayran ang ilahang kakulba, ilahang hadlok, ilahang hago, ang inconvenience. But at least man lang they have money to buy things that would make them feel better (I know that their worries, fear and inconvenience cannot be compensated in any way but at least they have money to buy things that would make them feel better)," Mayor Sara lamented.
The mayor was somehow relieved of the information that 11 of the frontliners have been cleared and discharged from the hospital. Their admission and medication, like all other patients with coronavirus in Davao City, are being taken care of by the city government.
Meanwhile, the city has a total of 90 Covid-19 cases, 52 recoveries and 14 deaths as of April 13, 2020. – NewsLine