Immigration to test frontliners exposed to Covid-19
Posted on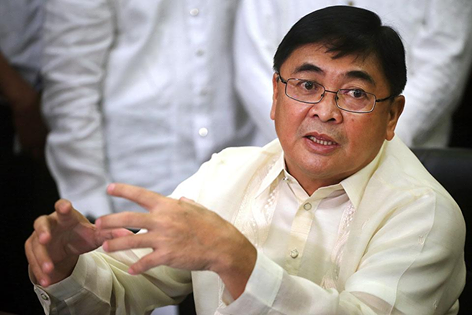 DAVAO CITY— The Bureau of Immigration (BI) announced that it would soon be rolling out Rapid Antibody COVID-19 testing for its employees as part of its measure to curb the spread of the virus.
Immigration Commissioner Jaime Morente said the testing will be done after the bureau received from Chinese authorities a donation of 500 sets of COVID-19 rapid test kits.
BI Associate Commissioner Aldwin Alegre, also BI's COVID task force chair, recently accepted the donated kits from the Police Attache from the Embassy of the People's Republic of China.
"We are grateful to everyone for supporting our efforts to protect our employees from this virus," Morente said.
He stressed that BI personnel exposed to the virus need to undergo the tests, being some of the most at risk of getting infected by the virus.
According to BI Port Operations Chief Grifton Medina, there are more than 400 immigration officers currently assigned and performing frontline duties at the Ninoy Aquino International Airport (NAIA).
"Aside from performing counter duties, these officers are also frequently dispatched to process hundreds of passengers aboard repatriation and sweeper flights that have been flying in and out of the NAIA," Medina said.
It was learned that as part of existing protocols and to lessen the risks of infection, BI officers attending special flights process repatriated passengers in a separate airport terminal. Many of the repatriates came from countries with a high number of COVID-19 cases.
Medina said he anticipates more repatriation flights to arrive at the NAIA in the next several days amidst the continued implementation of the enhanced community quarantine (ECQ).
In the past three weeks, more than 40 repatriation flights already arrived at the NAIA, carrying overseas Filipino Workers who originated from different parts of the globe.
BI Seaport Operations Chief Alnazib Decampong likewise reported continued operations for arriving vessels. Decampong shared that they are tasked to process crew of arriving cargo vessels.
"There are likewise a number of Filipino crews who disembark in the Philippines," he shared. "These crews undergo processing and clearance from the Bureau of Quarantine before being processed by our immigration officers," he added.
Apart from international airports and seaports, BI personnel man more than 60 offices nationwide that remain in operation despite the community quarantine imposed in Luzon and several areas in Visayas and Mindanao.
"We are duty-bound to continue our operations despite the community quarantine, and this puts our personnel at risk. We hope that through COVID-19 testing, we may help lessen this risk and curb the further spread of the virus," said Morente.
Morente likewise shared that they have procured much-needed Personal Protective Equipment (PPEs) from for their frontliners facing the COVID-19 outbreak."We have already procured medical supplies including PPEs that are projected to last until December 2020 from the Department of Budget and Management," shared Morente.
"These PPEs include face shields, gowns, gloves, goggles, and other sanitizing and protective equipment needed by our men in their daily duties as frontliners, especially those attending special flights and processing arriving ships, being the most at risk of getting infected," he added.
Morente shared that the BI remains thankful for the PPE donations and test kits received by the Bureau as "protecting (their) officers also means curbing the further spread of the virus".