Marawi records 8 new Covid-19 cases in a day
Posted on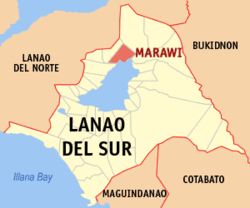 MARAWI CITY — Eight coronavirus disease (Covid-19) cases have been recorded in just a day here, a first after more than a month of registering zero cases, Marawi City Health Officer Dr. Ali Dalidig said Tuesday.
Dalidig said the new eight cases, three males and five females, are all Locally Stranded Individuals (LSIs) and repatriated overseas Filipinos (ROFs) who returned home from Manila under the 'Hatid Probinsya' program.
One of them arrived at Laguindingan Airport via Cebu Pacific on June 3, whose reverse transcription confirmatory polymerase chain reaction (RT-PCR) test result was released on June 6.
The seven others arrived via Air Asia on June 6. Their test results came out on June 8.
The patients are all asymptomatic and were isolated at Lanao del Sur and Marawi City Quarantine Facility in Barangay Sagonsongan, Dalidig said.
"They were reactive in the rapid diagnostic testing (RDT), that's why we isolated them and subjected them to RT-PCR confirmatory testing and found out that they were infected," he said in Filipino.
After their 14-day quarantine, Dalidig said the patients will be subjected to a repeat confirmatory RT-PCR testing and will be allowed to go home if they yield a negative result. Those who fail the test will be subjected to another round of quarantine, he added.
Despite the sudden surge of positive cases, Dalidig said the LGU cannot say Marawi City is on the 'second wave' of the pandemic because no local transmission has been documented so far.
As of June 8, some 400 LSIs and repatriated OFWs returned home in Marawi and in Lanao del Sur towns.
Aside from the nearest airport in Laguindingan in Misamis Oriental, a number of returning residents traveled by land and sea via Iligan and Cagayan de Oro cities.
Appeal to IATF-EID
With the continuous return of the LSIs and ROFs, Marawi City Mayor Majul Gandamra appealed to the national Inter-Agency Task Force for the Management of Emerging Infectious Diseases (IATF-EID) to remind the local government units of the existing health protocols.
For instance, Gandamra said one of the IATF guidelines is to subject every individual to confirmatory RT-PCR testing from their places of origin.
"I would like to appeal to our national government with regards to the Hatid Probinsya program. This is a very good program because it can help our residents who are stranded in the different parts of the country including our OFWs who wanted to go home in Marawi. But we have a problem because some of them did not undergo PCR testing and we found out many of them are positive of the virus," the mayor said in Filipino. -PNA