BARMM respects Duterte signing Anti-Terrorism Bill into Law, wants representation into Council
Posted on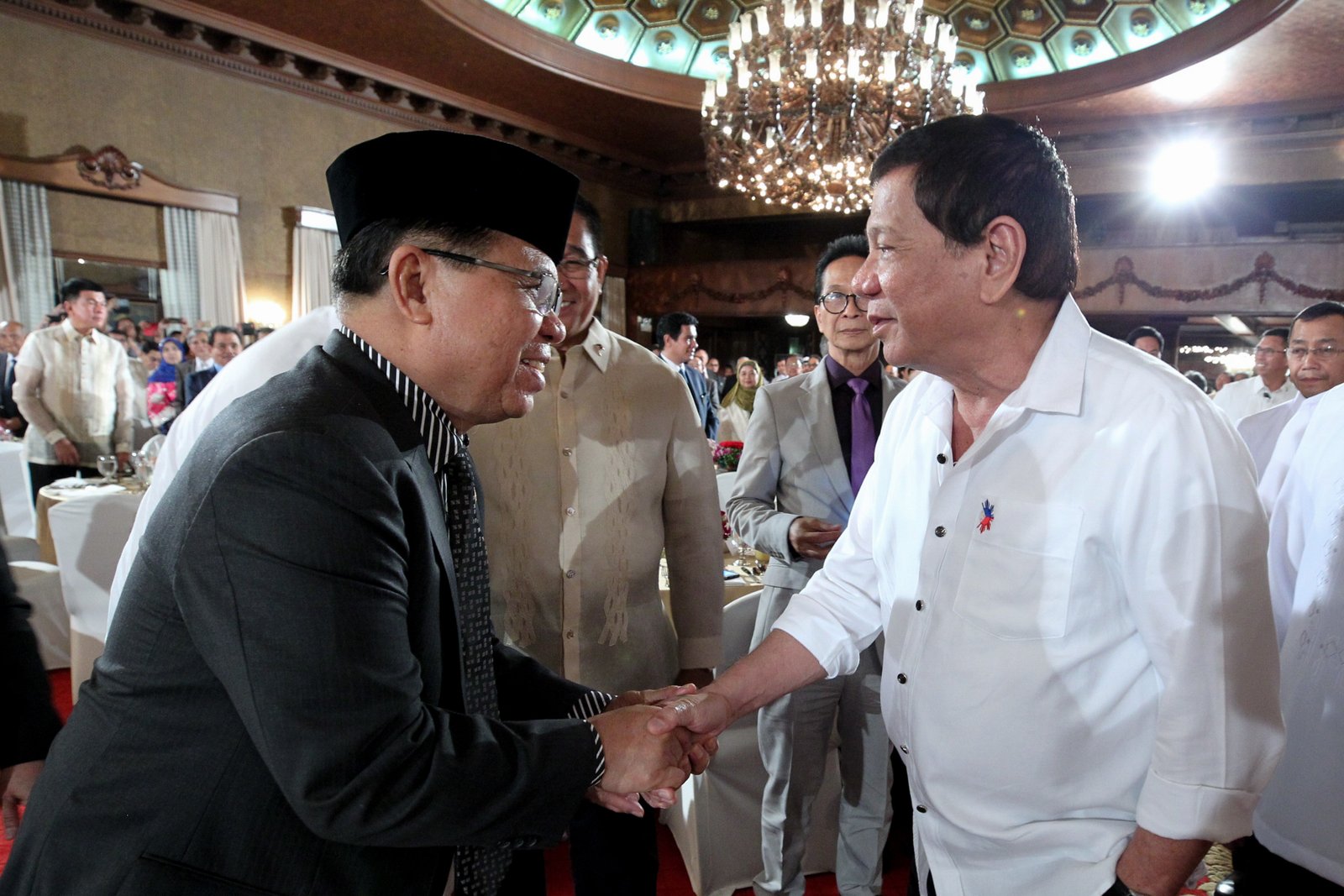 COTABATO CITY – Bangsamoro Chief Minister Ahod Balawag Ebrahim said today in a statement that the Bangsamoro Autonomous Region in Muslim Mindanao (BARMM), being a government itself, fully respects the decision of President Rodrigo Duterte to sign the Anti-Terrorism Act of 2020 but they want to be represented in the council.
Ebrahim issued the statement after Duterte signed the anti-terrorism bill into law on Friday.
In a press statement released on Saturday, Ebrahim said "the BARMM is open to engage the National Government on preparedness against this vicious phenomenon (terrorism)".
"This engagement can start with the Bangsamoro having representation in the Anti-Terrorism Council," Ebrahim said.
He said the Bangsamoro government recognizes the need for a strong policy direction in the fight against terrorism.
"We trust the President will ensure that the concerns and apprehension of the Bangsamoro people on some provisions of the law will not happen," Ebrahim said.
The Bangsamoro Transition Authority (BTA) Parliament of the BARMM on Thursday, July 2, filed and approved a resolution appealing to President Duterte to veto the anti-terrorism bill.
In the said resolution, the BTA identified provisions of the anti-terrorism bill that it believed not only inviting "questions of constitutionality, overbreadth, and, vagueness but also lack of adequate measures against abuse and/or human rights violations".
These provisions are "(a) sanctioning warrantless arrests outside of the limitations allowed by the Rules of Court; (b) allowing wiretapping of private conversations/communications upon ex parte application before the Court of Appeals and without an opportunity for the 'suspect' to present countervailing evidence at any stage of the proceedings; (c) detention of suspects for fourteen to twenty-four (14-24) days without a valid commitment order from the courts, and (d) unilateral designation of persons or groups as 'terrorists' by the Anti-Terrorism Council consisting of members appointed by the executive, and, lack of remedies to question such designation before the courts".
"Rest assured that we will support the implementation of the law and commit to continue the conversation within the Bangsamoro, in our effort to provide the National Government realistic context from the ground," Ebrahim concluded.-Taher Solaiman