Fake Filipino arrested
Posted on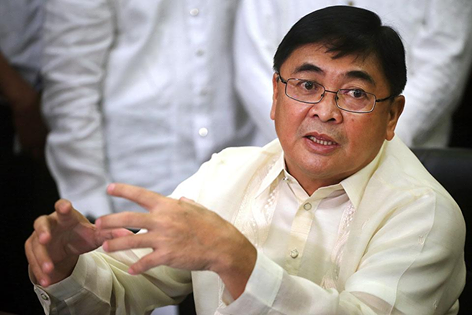 DAVAO CITY — A traveler who misrepresented herself as a Filipino citizen landed in jail.
The Bureau of Immigration (BI) operatives arrested on January 21, a Chinese national who allegedly misrepresented herself as a Filipino.
Immigration Commissioner Jaime Morente, in a statement, announced the arrest of Li Xinlei, 51, inside the Pasay City Hall compound by members of the BI's Intelligence Division (ID).
Records obtained by the Immigration indicated that Li is a fugitive from justice, subject of an arrest warrant in China for economic crimes.
"When our agents arrested her, she was unable to show proper documentation. Records show that she is already overstaying, and has reportedly misrepresented herself as a Filipino using a fraudulently acquired Philippine passport," the BI statement calaimed.
Li was in the city hall for a scheduled preliminary investigation for a separate case when the BI agents conducted the arrest.
"The Chinese government sought our assistance in locating and deporting these fugitives, so they may face trial in their home country for their crimes," he added.
Li underwent RT-PCR testing as a matter of protocol, and was turned over to the BI Warden Facility in Taguig for detention, pending her deportation." She will be blacklisted—meaning perpetually banned from entering our country," said Morente.
"Let this serve as a warning to aliens who will attempt to use the Philippines as their hideout. Despite the pandemic, we will not stop. Your days are numbered," he warned.-Newsline.ph