Ombudsman indicts Ex-Surigao del Norte Mayor and 5 officials 
Posted on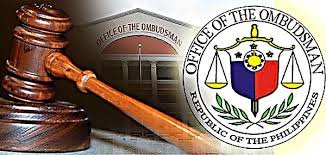 MANILA, Philippines — The Office of the Ombudsman has ordered the indictment of former Sta. Monica, Surigao del Norte Mayor Rosalinda Penera for irregularities in the disbursement of funds for its Core Shelter Assistance Project (CSAP) worth P980,000.00.
Included in the charge sheet are municipal officials Dianette Evangelista, Aurea Menil, Gilbert Dagcuta, and Lei Amor Laplana, and private individual, Rodolfo Arlan.
Graft investigators found out that Penera, et. al. approved  and facilitated the  purchase of a parcel of land from Arlan in 2010 for the core shelter project.
Documents, however, showed that the purchase was made without prior authorization from the Sangguniang Bayan and despite the absence of an appropriation ordinance.
In its Resolution, "public respondents manifested gross inexcusable negligence from the processing of the disbursements of funds as they should have known of the irregularities of the purchase transaction as per their functions. Despite this, they still pursued the transaction, thereby giving unwarranted benefits to Arlan."
"In addition, conspiracy can be inferred from the respondents' respective participation in the purchase transaction as they aimed their acts towards the accomplishment of the same unlawful object," the Resolution added.
In the related administrative case, Menil, Evangelista, Dagcuta and Laplana were found guilty of Grave Misconduct and ordered dismissed from the service.
They were also meted the accessory penalties of perpetual disqualification from holding public office and cancellation of eligibility.  In case of separation from the service, the penalty is convertible to a fine equivalent to their salary for one year.-newsline.ph