Lookout order issued vs Councilor Ricardo "Ardot" Parojinog
Posted on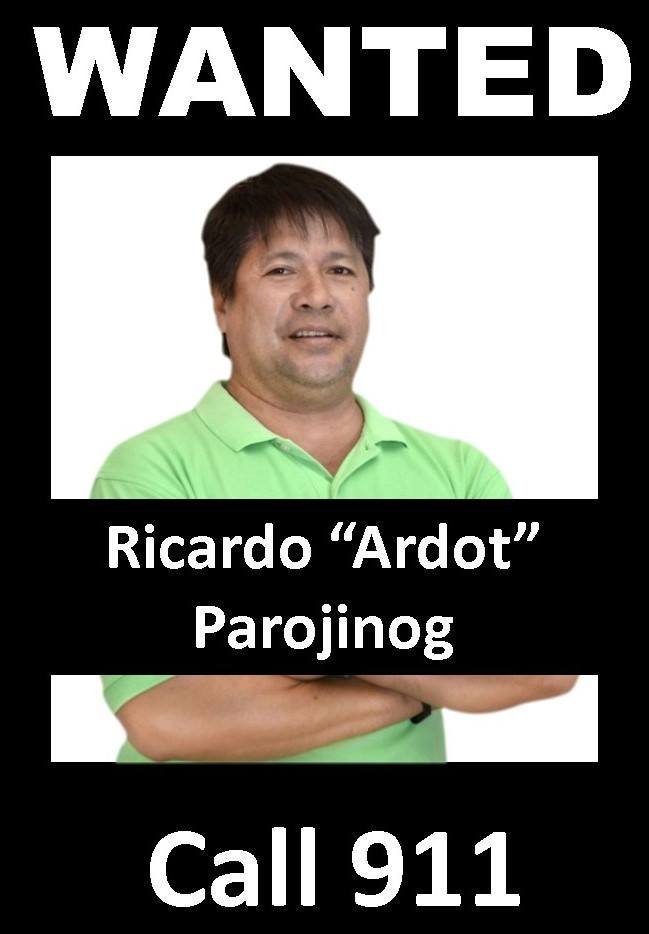 MANILA, Philippines — A Lookout Bulletin Order has been issued against Ozamiz City Councilor Ricardo "Arthur" Parojinog.
The lookout bulletin was contained in the memorandum released by the Department of Justice Friday,  August 4.
The name of Councilor Parojinog, brother of slain Ozamiz City Mayor Reynaldo Parojinog,  was included in the search warrant issued by the court but he  managed to evade arrest following the raid that led to the death of 14 people including Ozamiz Mayor Reynaldo Parojinog last July 30.
Justice Secretary Vitaliano Aguirre II directed Immigration Commissioner Jaime Morente to instruct all immigration officers in the country's airports and seaports to be on the lookout to prevent attempts of Ricardo to leave the country.
Aguirre's order stated "Considering the gravity of the offense/s possibly committed, there is a strong possibility that the foregoing personalities may attempt to place themselves beyond the reach of the legal processes of this Department by leaving the country."
"We thus deem the issuance of an ILBO against the subject prudent in order to at least monitor the itineraries of the flight, travel and/or whereabouts," read order further stated.
A person subject of an ILBO can still leave the country subject to conditions and requirements including clearance from the DOJ.
He also instructed the National Bureau of Investigation (NBI) to obtain additional information on the seven personalities such as latest photo, other known aliases, place of birth and a copy of the passport.
The DoJ Chief also required the Prosecutor General to regularly update the BI on the status of complaints and cases filed against them.