Dureza rallies stakeholders to work together vs violent extremism
Posted on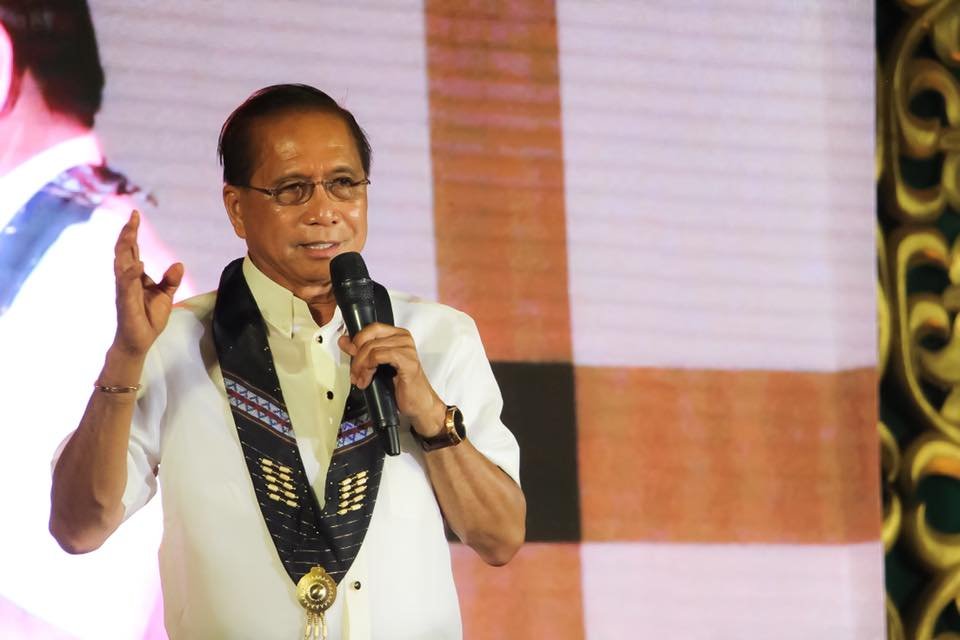 SAN JUAN CITY — Presidential Peace Adviser Jesus Dureza called on various stakeholders to work together towards creating new strategies to confront the serious threat of violent extremism.
Speaking during the launch of the book "Ramadi to Marawi: Peace and the Prevention of Violent Extremism" on Wednesday at Club Filipino, Dureza said all efforts must be exerted not just by government but also by civil society, the academe, the religious, and other sectors to prevent another incident similar to the Marawi siege last year.
He said while violent extremism is a looming threat in Southeast Asia, it can be prevented if all sectors work together.
Secretary Dureza cited examples of the best practices of previous administrations in addressing the peace and order situation in the country, saying all these contributed to the current peace developments in the country, particularly in Mindanao.
"Past administrations have contributed to what we have today in peace work. There were challenges and mistakes, but we learned, and that is why we are able to move forward. Our partners have kept faith and did not walk away in spite of the failures in the past. They have kept on," he said.
Dureza said OPAPP makes sure that social infrastructures and the relationships of those living in conflict-affected areas are being rebuilt through peacebuilding, recovery, and rehabilitation efforts.
"Every work for peace puts a layer of foundation, and today there are a lot of challenges that we have overcome. There are bridges for peace that have been torn down but we are continually building them again," he said.
The Peace Adviser also lauded the efforts of the Philippine Center for Islam and Democracy (PCID) in gathering peacebuilders from around the globe last year to share their insights in confronting violent extremism at its earliest stage.
The gathering, dubbed International Conference on Peace and the Prevention of Violent Extremism in Southeast Asia, was held in Manila on September 22 and 23, 2017.
It was attended by over 400 political leaders, government officials, security analysts, peace advocates, civil society, members of the academe, religious leaders, business leaders, media practitioners, women and youth, representatives of ASEAN member states, and partners from Mindanao's conflict-affected communities.
They shared their best practices, challenges, and lessons learned from local programs that achieved success in their respective communities. These inputs were then collected into the book "Ramadi to Marawi: Peace and the Prevention of Violent Extremism" which was launched last Wednesday.
"There will be new challenges and a lot of work to be done, but I think the support that we are getting from the supporters here… will prevent the negotiating heads from walking away from each other during critical times. Because of this I am very confident with your support we can achieve peace all together," Secretary Dureza said. (pr)