Immigration on alert vs trafficking of minors to work abroad
Posted on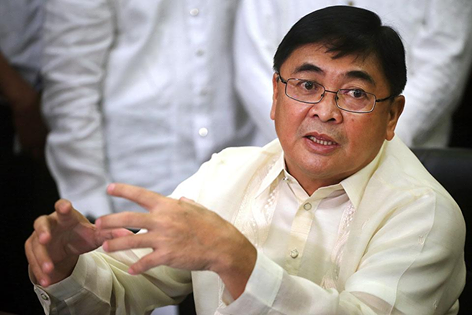 DAVAO CITY (March 19) — Bureau of Immigration officers stationed at the Ninoy Aquino International Airport (NAIA) have been ordered to carefully screen departing Overseas Filipino workers in the wake of reports that trafficking syndicates were again recruiting under aged Filipinas to work abroad.
Immigration Commissioner Jaime Morente said he has instructed BI Port Operations Division Chief Grifton Medina to alert BI personnel manning immigration booths at the airport to conduct strict screening of departing OFWs to make sure that they are of legal age and are eligible for overseas deployment.
"Otherwise, in cases of doubt, our officers are instructed to refer these passengers to our Travel Control and Enforcement Unit (TCEU) for secondary inspection," Morente said.
Medina said that in compliance with Morente's directive, he ordered BI personnel assigned to conduct pre-screening of departing OFWs to watch out for passengers who appear to be minors or below 23 years old, which is the age requirement for overseas household service workers.
It was learned that the strict screening was ordered after a 21-year-old Filipina household worker bound for Saudi Arabia was intercepted last Wednesday by BI officers at the NAIA terminal 1 before she could board a Philippine Airlines flight to Riyadh, Saudi Arabia.
According to Glenn Ford Comia, BI TCEU NAIA 1 head supervisor, the passenger admitted during questioning that she is not aged 25 as indicated in her passport, as she was actually born in 1995, making her only 21 years old.
"She said that she only learned that her date of birth was changed when she received her travel documents from her recruiter on the day of her flight," Comia said.
He added that the woman was subsequently turned over to the Inter-Agency Council Against Trafficking (IACAT) for further investigation and assistance.
It can be recalled that last year, the BI reported that more than a hundred under aged Filipina OFWs, many of them minors, were intercepted at NAIA. All of them had passports with falsified birthdates, although they had valid overseas employment permits, working visas and job contracts.
"This syndicate has stopped deploying under aged women, following last year's numerous interceptions, as well as arrests by local authorities," said Morente. "However, with this recent interception, it seems that this scheme is making a comeback. I implore our kababayans who wish to work abroad, do not fall victim to these syndicates," he added.-pr/bid