Duterte laughs at his "Big Nosed" effigy
Posted on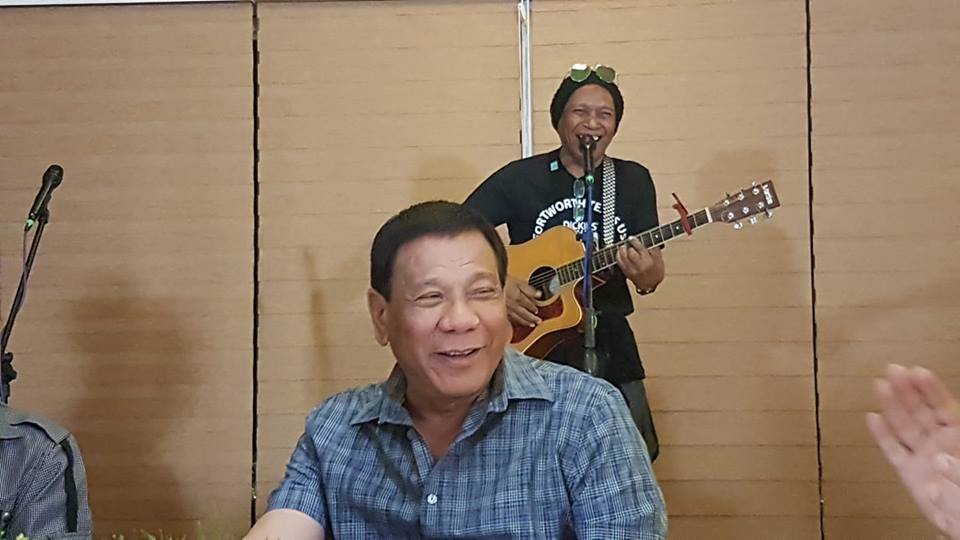 DAVAO CITY, Philippines — President Rodrigo Duterte takes every rally– a freedom expressed but his only regret his critics burn a "Big Nosed" effigy out of him.
When asked how he felt about the effigy burning, Duterte laughed out loud  and complained "Daku kaayo akong ilong (My nose is so big)" then he shook his head.
"I don't feel bad, I just let it pass, it is their right, that is freedom of expression, but they put a big nose on me" Duterte laments.
His he assumed presidency, Duterte has been used to seeing his critics and demonstrators burning his effigy, a thing he never experienced in his 26-years of leadership here.
Duterte who used to be a member of the Makabayan in his college days even said "I understand them, but sometimes, they should understand how government works to deliver services to the people." -Editha Z. Caduaya/Newsline.ph