Navy deploys BRP Tarlac to transport supplies in Marawi City
Posted on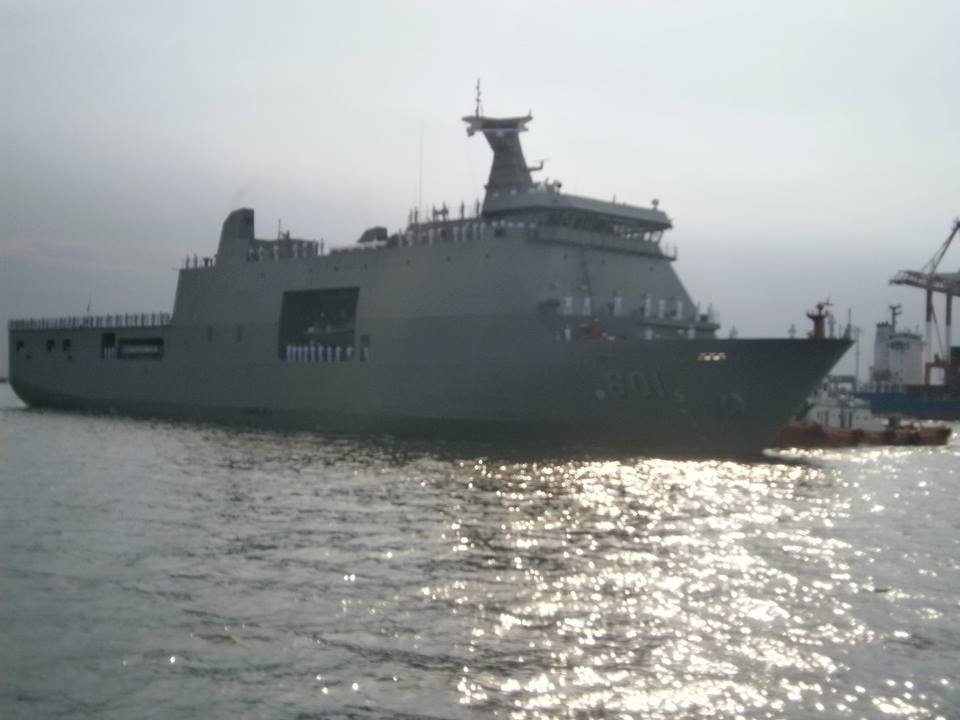 MANILA, Philippines— Full speed ahead.
This was the apparent message of the Philippine Navy (PN) as it dispatched Monday the BRP Tarlac (LD-601), its first strategic sealift vessel, to transport military vehicles and other supplies which is essential to dislodging the Maute Group terrorists in Marawi City, Lanao Del Sur.
PN spokesperson Capt. Lued Lincuna said the ship sailed from Subic Bay, Zambales carrying 30 military vehicles and 253 tons of essential supplies.
These cargos will be distributed to the different AFP units in Mindanao to cater to the transport and logistical requirements of the ongoing military operations against terrorists.
The ship, with its capability to accommodate more than 4,000 tons of cargo and 500 personnel onboard, is utilized not only to support military operations, but also for mass evacuation and even international humanitarian assistance during disasters and crisis.
Another strategic sealift vessel, the BRP Davao Del Sur (LD-602), is expected to be commissioned on May 31, the Navy's 119th founding anniversary which will be held at Sasa Wharf, Davao City. (PFN/PNA)#DEFENDREPUBLIC