Duterte invites Trump to Visit PH in 2017
Posted on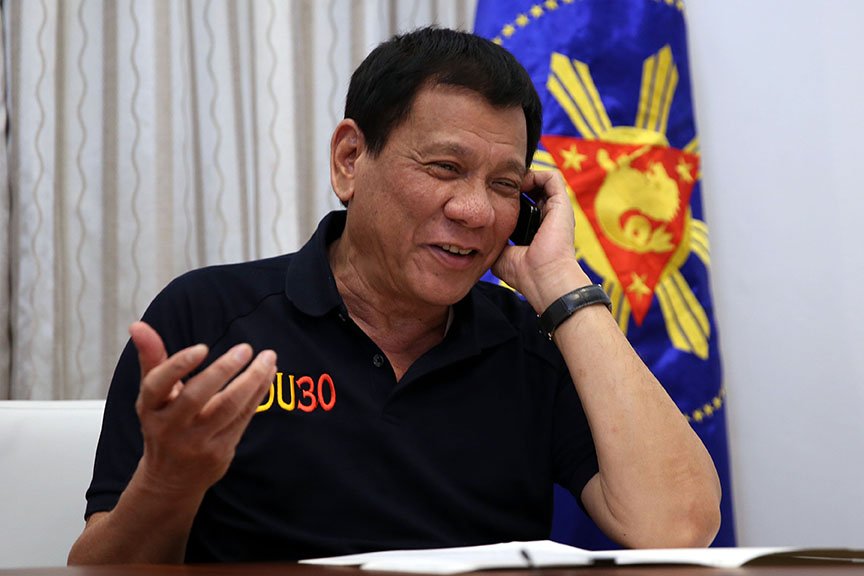 DAVAO CITY,  Philippines – Philippine President Rodrigo Duterte invited US President-elect Donald Trump to come to the Philippines in 2017.
The two leaders  had a "very engaging, animated" phone conversation Friday night, December2 at around 10:30pm, Philippine time.
It was Duterte who made the phone call.
During the talk Trump also invited Duterte to visit him at the White House in 2017, as Duterte in turn invite Trump to attend the 2017 Association of Southeast Asian nations (ASEAN) summit which will be hosted by the Philippines.
Bother presidents are known for their controversial statements during their campaigns and even after victory.
Duterte who often criticize outgoing President US Obama seems to be friendlier to Trump. After Trump's victory, the Philippine president was among the first to congratulate the later.
A  released by  Malacañang said Duterte "looks forward to working with the incoming administration for enhanced Philippines-US relations anchored on mutual respect, mutual benefit, and shared commitment to democratic ideals and the rule of law."