A Davao woman claims: She was coached to sign an affidavit implicating Duterte into illegal drugs trade
Posted on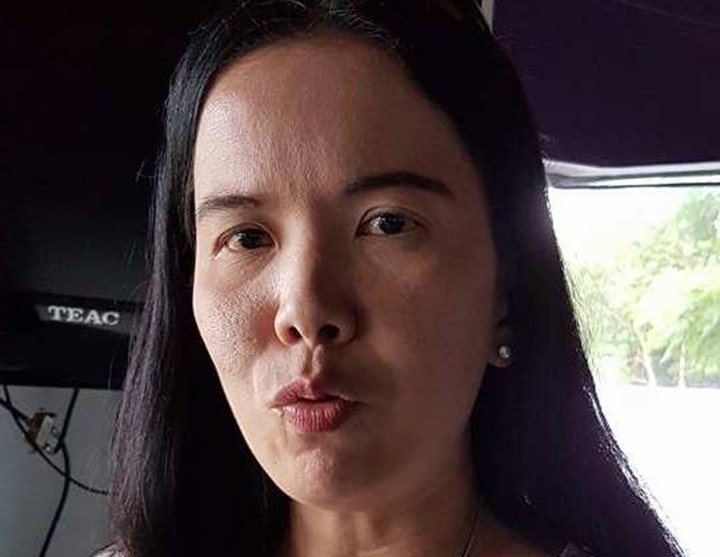 DAVAO CITY,  Philippines (April 5)– A Davaoeña who claims to have received paid by Liberal Party members to  testify in a story against President Rodrigo Duterte came out and pointed Senator Antonio Trillanes, lawyer Jude Sabio  and a certain Fr. Albeto Alejo as handlers.
Guillermina Barrido Arcilla, a resident of Daval del Sur told Newsline "she used to be a supporter of Duterte but when one of her request was not granted in July 2015 she took it against the him.
"I went to see Mayor Duterte for help in 2015 for the medical bill of my neighbor which amounted to  P500,000 he promised to help but when we processed the payment, it was not given in full, I was so embarrassed because my community teased me, so I rant on facebook and left Davao because I was so ashamed," she recalled.
Her facebook post got the attention of his relatives in Iloilo who were running under the banner of Liberal Party comforted her and offered her some financial support because she has become an LP supporter and was actively criticizing Duterte.
"I was among the paid operator on Facebook, I was given P20,000 per post against Duterte,"  she added.
Since then the budget was downloaded to her weekly until the presidential elections was over.'
In September last year, a man who identified himself on mobile phone as Fr. Bert Alejo "he told me to be a witness to link Pres. Duterte to the illegal drugs as they are building against Pres. Duterte before the International Criminal Court (ICC) and started giving me money."
She admitted accepting the money from Fr. Alejo which all in all amounts to P100,000.
She  claimed Sabio  "coached" her with  Father Alberto Alejo SJ, and Senator Antonio Trillanes IV, represented by a staff member named Jonel  to sign an affidavit linking the repsdeint to the drugs trade because the issue of extrajudicial killings wasn't working as Duterte's popularity was still high and having a woman witness is more credible.
But in December when she read the draft affidavit she refused to sign t saying it was full of lies and so incredible "So I told them I need to go home here in Davao and consult my family, and until early march Atty. Sabio kept on revising my affidavit (until it reached the 7th revision) but still I did not sign because it is filled with lies, I am stock with my conscience."
In an interview with Briagada news-fm Davao Sabio admitted having prepared the affidavit for Arcillas.
Sabio is the lawyer of self-confessed Davao Death Squad (DDS) hitman Edgar Matobato.
"Nakunsensya ako kasi nakita ko ang affidavit ay hindi totoo," she said during the press conference held at the Royal Mandaya Hotel. "Hindi ko makayang pirmahan ang affidavit kasi ang content nito ay puro kasinungalingan."
(I was bothered by my conscience when I read the affidavit. I couldn't sign the affidavit because it was full of lies.)
Barrido first commented on a radio commentary program of Jun Digamon Davao-based radio station Brigada News and on March 4 she went to the station to tell her story on air.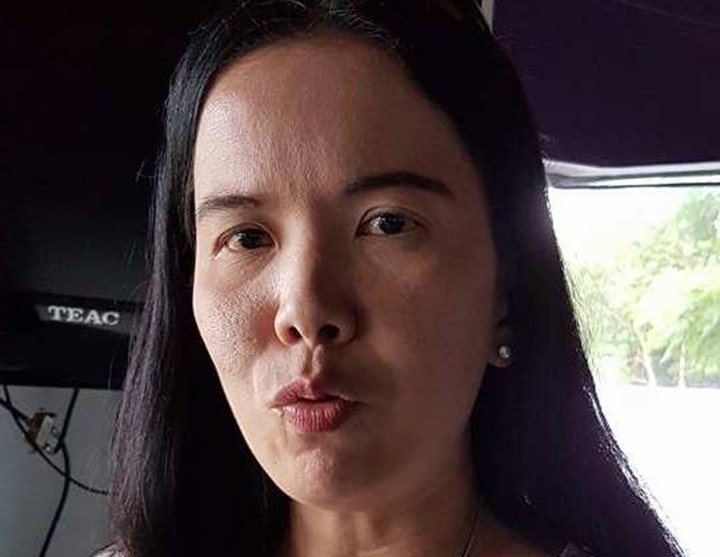 Barrido added that a group chat consisting of "troll accounts" of members and supporters of the LP gave her advice on how to convince Filipino-American communities in the United States to criticize Duterte.
Trillanes even send her text message, she furnished newsline the screeshots of the text message threatening her.
Sabio, in an interview Rappler.com said Arcillas was not coached neither paid nor coached in drafting the still unsigned affidavit.
Rappler quoted Sabio "Definitely walang suhulan o pagdidikta mula sa akin, kay Alejo, o sa kampo ni Senator Trillanes," he told Rappler. (Definitely no bribery or coaching from me, Alejo, or from the camp of Senator Trillanes.)
According to Sabio in a Rappler interview, The only money that was given was for relocation to protect her and her family.
Sabio also said they decided to drop Barrido as a witness after arguments over money.
Despite the accusations hurled against their camp, Sabio maintained that he still thinks Barrido's testimony against Duterte is credible and that she just had to make a choice to survive.
Sabio even said he is considering filing a perjury and libel case against Barrido if she executes an affidavit based on her latest accusations