OFW  department established soon
Posted on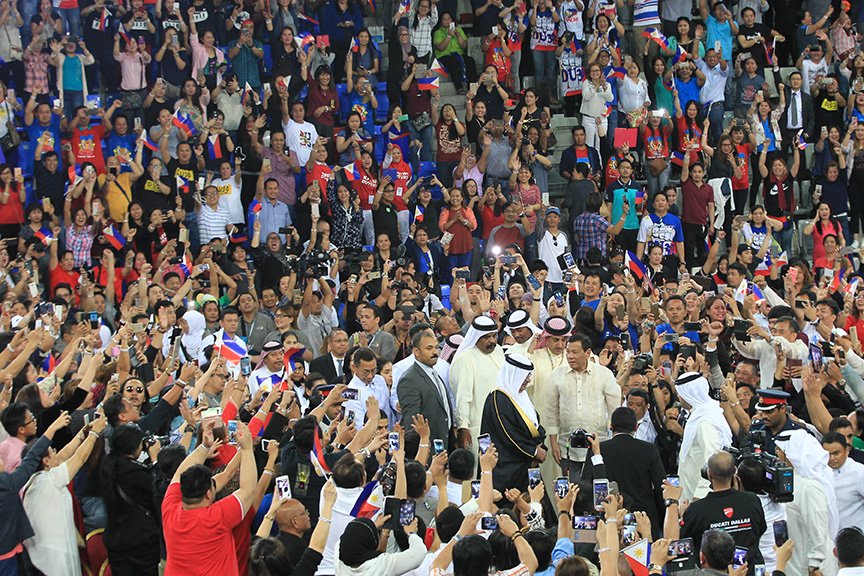 DAVAO CITY –A department which will solely  focus on the  affairs of the Overseas Filipino Workers (OFW) will be established soon.
Speaking before thousands of OFWs at the Khalifa Sports City Stadium in Bahrain President Rodrigo Duterte announced   "In a few months, you will have a Department of Overseas Filipino Workers."
Creating an OFW department was part of his campaign promise as he vowed to help the OFWs abroad and their families back home.
Citing the predicament of the OFWs  from the long bureaucratic red tape in processing documents and unattended problems in the job sites, Duterte emphasized "there is a need to establish a department only for OFW the time to process workers' papers would be reduced from six weeks to three weeks."
Establishing an OFW department  also means eliminating illegal recruitment  agencies and safe deployment abroad.
The President also vowed to cleanse the country of corruption during his term to encourage OFWs to return home with pride.
"Ang OFW kasi, alam ko gusto ninyong mahinto na talaga 'yung corruption para aangat ang bayan natin. (I know that OFWs want an end to corruption so our country would progress.) And maybe the next generation can really come home," he said.
He urged the OFWs  to cooperate in cleansing corrupt officials by reporting to hotline 8888 and be assertive specially those in the immigration department who often victimize them.
In his visit, Duterte thanked the Kingdom of Bahrain for welcoming Filipino workers into their country.
"Bahrain has been good to you. I have talked to all officials, including His Majesty the King, and they only have nice words for you. Sabi nila wala silang reklamo sa inyo, mababait kayo, matiyaga, at wala silang masabi (They said they have no complaint about you, that you are kind and patient)," he said.
"Kaya sabi ko, nandito kami (That is why I said, we are here) and I gave to the government and to the King my promise and commitment that we will stand by and protect the State of Bahrain."
The President received a very warm reception from members of the royal family, especially from His Majesty King Hamad bin Isa Al Khalifa.
During his state visit in theMiddle East  Duterte met His Royal Highness Prince Salman bin Hamad Al Khalifa and Prince Khalifa bin Salman Al Khalifa, Prime Minister of Bahrain.