Rescued kidnap victim turned over to Vietnamese officials
Posted on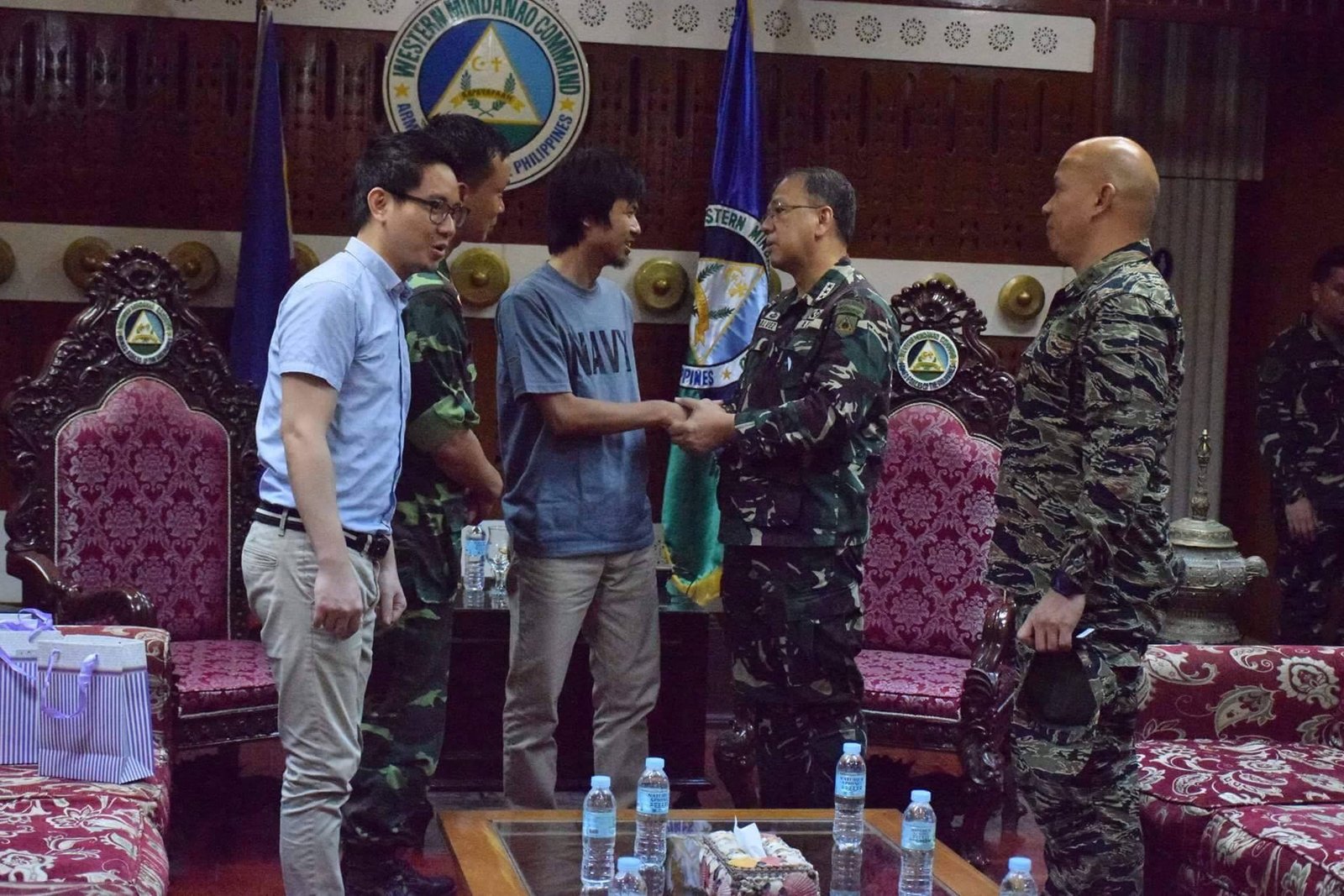 Zamboanga City – The Western Mindanao Command officially turned-over the rescued Vietnamese kidnap victim to the Vietnamese officials in Zamboanga City today, August 23, 2017.
Do Trung Huie was presented to the Vietnamese Assistant Defense and Armed Forces Attache (Dafa) to the Philippines Senior Captain Pham Than Tra and
Vietnamese Embassy Third Secretary Ngo Tuan Anh by Lieutenant General Carlito G Galvez, Jr., Commander of the Western Mindanao Command and Rear Admiral Rene V Medina, the Commander of the Naval Forces Western Mindanao Command.
Huie was rescued last August 20 in Mataja Island by the elements of the Joint Task Force Basilan, through the Naval Task Group Basilan, Naval Task Force 61, and Navy Intelligence Service Group- Western Mindanao.
He was held hostage by his captors for nine months in Basilan following his abduction and five M/V Royal 16 crew members, identified as Pham Minh Tuan, Tran Khac Dung, Hoang Trung Thong, Hoang Van Hai, and Huang Vo.
They were abducted by the group of Sulu-based sub-leader Alvin Yusop, a.k.a. Arab Puti and the late Alhabsy Misaya, and Basilan-based sub-leader Radzmil Jannatul, a.k.a. Kubayb, while sailing at the seawaters near Sibago Island, Basilan on November 11, 2016.
On June 16, 2017, Hoang Vo, 22, escaped from his captors.
On July 5, 2017, the decapitated cadavers of Hoang Trung Thong and Hoang Van Hai were discovered by a local resident in Sitio Compound, Barangay Tumahubong, Sumisip, Basilan.
Do Trung Huie was immediately brought to the headquarters of the Naval Forces Western Mindanao upon his rescue and was given medical attention by military doctors at Camp Navarro General Hospital in Calarian, Zamboanga City.
Vietnamese officials and Huie are expected to fly later today back to Vietnam where his family is waiting for him.
"We are happy that Mr Huie is finally going home to his love ones," said Lieutenant General Carlito G Galvez., Jr.
"We will exert all means to find and rescue the remaining kidnap victims who are still with the ASG."
As of this report, 3 Vietnamese kidnap victims are still in the hands of the Abu Sayyaf.