Ex-Mayor gets 16 mos. jail-term for declaring wrong wife
Posted on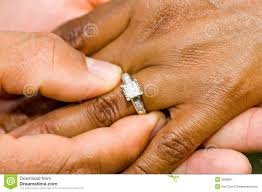 MANILA, Philippines — For declaring the wrong wife. the  Sandiganbayan has convicted Cabucgayan, Biliran ex-Mayor Arnelito Garing meter sixteen months of imprisonment for two counts of perjury.
But if Armelito's story is to be believed, his conviction is a sad love story as he claimed his wife left him a year after their marriage.
However, the Sandiganbayan prosecutors established beyond reasonable doubt that he maliciously, deliberately and untruthfully declared a certain Maurilina Oledan Garing as his spouse in his 2000 and 2001 Statements of Assets, Liabilities and Net Worth (SALN).
During trial, Garing admitted  he was married to Generosa Arcenio Dosal and that the marriage was not yet annulled or dissolved.
As defense, the accused claimed that "the SALN does not explicitly state that the names therein should be the legal spouse, not the common-law wife."
Garing also narrated that after living together for a brief time, his wife just left him and that he last saw Generosa in September 2004.
He claimed he tried to find his wife but didn't find her until he met Maurilina and in 2006, Garing filed for a petition for declaration of presumptive death of Generosa which was granted by the family court of Tacloban.
"Despite the accused Garing's protestations, however, this Court is convinced that his actions constituted a willful and deliberate assertion of falsehood.  As a municipal mayor, a high-ranking public officer, tasked with the implementation of the laws of the land, it is highly implausible that he in good faith, believed that he could substitute the name of Maurilina in the place of his legal wife Generosa," the anti-graft court said.
In his decision,  Associate Justice Rafael Lagos also elucidated that, "the reason for the execution of the SALN by a public official such as accused Garing was to ensure that he was embodying the values of responsibility, integrity, competence, and loyalty and that he acts with patriotism and justice, leads a modest life and upholds public interest over his personal interest."
"The prosecution also makes a good point in stating that the non-disclosure thereof sets a dangerous precedent, as well as opens the sluice gates to abuse and utter concealment of various cognate crimes, including but not limited to nepotism, violation of the Anti-Dummy Law, accumulation of ill-gotten wealth and money laundering," it added.
Perjury is the willful and corrupt assertion of a falsehood under oath or affirmation administered by authority of law on a material matter.
The accused was meted the penalty of eight months imprisonment for each count and the accessory penalties of suspension from public office and the right to follow a profession or calling.-Editha Z. Caduaya/Newsline.ph