Hapilon, Maute killed in Marawi
Posted on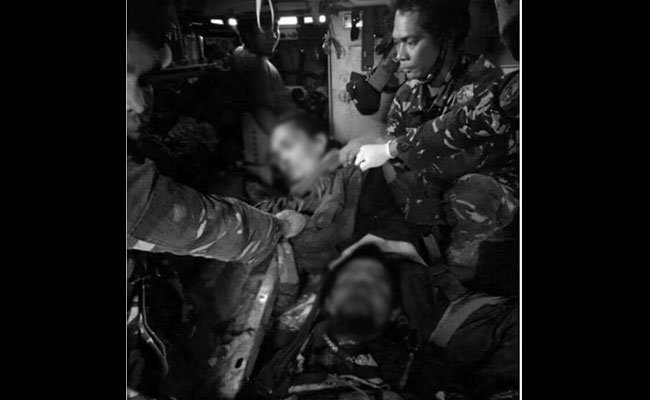 MANILA — Malacañan confirmed Monday the death of two terrorist leaders, Omar Maute and Isnilon Hapilon, during a military operation meant to retake the last remaining Daesh-Maute stronghold in Marawi.
In the same operation, 17 civilian hostages held hostage by the terror group were rescued.
Presidential Spokesman Ernesto Abella said operating units in Marawi have recovered the bodies of the two terror leaders as mopping up operations are underway.
"We will also announce the termination of hostilities once government troops have ensured that the remaining terrorists holed up in the city are neutralized or captured and that they have cleared all structures of improvised explosive devices (IEDs) and other traps," Abella said.
"Once the fighting stops and the clearing operations end, we will put our efforts and energies on the challenging task of rebuilding and rehabilitating Marawi," he added.
Defense Secretary Delfin Lorenzana during a press conference said President Rodrigo Duterte and other officials were supposed to go to Marawi Monday, but their trip were postponed after the military said it will conduct an assault Monday.
"So following their operational plan, they were able to do it this morning," he added.
Lorenzana said that based on initial military reports, Hapilon and Maute were killed in a ground operation after the military got information about their exact location from a hostage who was able to escape.
He added that the killing of the two leaders indicates that the Marawi siege is about to end and it will help eradicate the Islamic State (IS) particularly in the country.
Lorenzana said they will announce within the week the cessation of hostilities in Marawi City.
"And then after that, we will find out, we will assess what the entire Mindanao if there is a need to recommend to the President the lifting of martial law," he said.
Hapilon and Maute will be subjected to the DNA testing considering the bounty for each head – P5 million for Maute and over $5 million for Hapilon.
Meanwhile, Marawi Bishop Edwin dela Peña said Hapilon and Maute's death will pave the way to the end of the conflict in the city.
"Crumbling leadership signals the beginning of the end," said Dela Peña.
The Catholic prelate admitted that he is grateful about the development of the situation in the city.
"I'm beginning to feel relieved," he said.(Harold V. Pontongan)