Duterte to order arrests communist leader Jose Ma. Sison if he comes home
Posted on
DAVAO CITY, Philippines — If Communist Party of the Philippines founding chairman Jose ma. Sison and other leaders come home, they will be arrested right at the airport, this is the vow of President Rodrigo Duterte.
Duterte stressed "We are talking already and you continue with the plunder of the country. Magbarilan nalang tao (We just shoot each other), Every time my army moved around even those going home to their families, they shot them."
The chief executive even wants to make Sison feel the pain of being buried not in his native land "Better still, I will not allow him to enter his native land, and that is a very painful experience especially if you're dying and you think that you should be buried in your own cemetery, in your own town,"
Arrest and Surrender
Duterte who joined his fellow alumni from the San Beda Law in their annual homecoming celebration at The Peninsula Manila in Makati City even asked CPP founding chairman Jose Ma. Sison not to come home because he will order their arrest right at the airport.
But in his speech before the First Scout ranger Regimnt in Camp Tecson in San Miguel, Bulacan earlier, Duterte asked National Democratic Front (NDF) consultants who were granted temporary liberty to join peace negotiations, to "surrender."
He stressed "I am ordering those I have released temporarily to surrender or face again punitive actions. You have to go back to where you belong."
But when he shared his sentiments to fellow Bedans Duterte said he will order the arrest of the communist leaders "I considered it many and too much, too soon "Ngayon pag uwi nila sabihin ko sa military sa airport pa lang arestuhin nyo na, I will not allow him (Sison) to enter his native land, If I were him hindi na ako uuwi, (Now, if they return to the country I will ask the military to arrest them at the airport, I will not allow him to enter his native land, If I were him I won't go home)."
The rebels according to Dutetre lost their opportunity to strike a peace deal with government saying he should have been the only one who can talk to hem at this point in time but they abused the his offer and sincerity "I considered it too much too soon."
To build respect and as a gesture of good faith and build confidence Duterte said he even released their leaders from prison cells but still his gesture of goodwill was not reciprocated.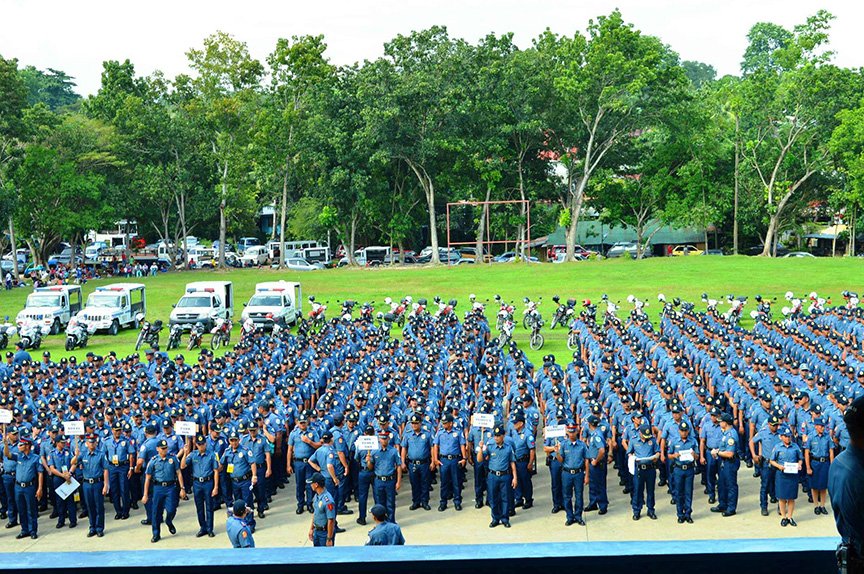 Building Strong Military and Police Forces
In the coming days, Duterte said he will craft a mechanism "I will treat them as terrorist and I will charge them for the crimes that they actually committed" saying rebellion is bailable and is like a characterization of what the leaders want in his country.
While the peace talks was ongoing, Duterte got frustrated as rebels continue to extort money from businessmen, burn their equipment of company's which refused to pay revolutionary tax and kill soldiers performing their work and worse, even thos coming home to their families.
Ending talks with the Communist Party of the Philippines-National Democratic Front-New peoples Army (CPP-NDF-NPA) rebels will have effects as rebels are expected to strengthen their ranks after Duterte terminated peace talks with them.
"I know that there will be a verolent period from then on but we have a very good armed forces and police yan maasahan ninyo (you expect it)," he stressed.
To fight against forces against government, Duterte stressed "I intend to build a strong military and police if not kaya kayahin lang tayo (they will just look down on us).
Stressing the need to build a strong military and police force, would mean buying brandnew armaments, firearms and military helicopters but Duterte emphasized "Hindi baleng maggasto tayo, because we expect a virulent activity of all sorts."
Military on Alert
With the developments, all military units were ordered to keep a tight watch against the movement and possible attacks of rebels following the cancellation of peace talks with the Communist Party of the Philippines-New People's Army-National Democratic Front (CPP-NPA-NDF).
"We have already provided guidance to our units to be vigilant, stay alert pertaining to the movements of the NPA," AFP spokesperson, Maj. Gen. Restituto Padilla, said late Friday.
He was responding to a question on whether all military units in the country were placed on red alert following President Rodrigo Duterte's Proclamation 360, signed Nov. 23, ordering the termination of all peace negotiations and meetings with the CPP-NPA-NDF, following atrocities committed by the rebels against civilians and security forces.
Padilla said the AFP will certainly respond should the NPAs decide to attack and harass communities in the countryside.
Duterte a big Liar
In a post at National Democratic Front website, Sison wrote "Duterte does not mind being proven a big liar on the question of coalition government. He thinks that he can move on from success to success at political swindling. Now, he is being carried away by his obsession to establish a fascist dictatorship through charter change under the pretext of adopting a pseudo-federal system under his overcentralized despotism and terrorism."
With the peace talks terminated with  Duterte and Sison trading barbs, people in the hinterlands live in fear—they might be caught between the war, between being called a supporter of the government or the rebels–in both situation, the hapless masses are at the losing end, living in poverty and in fear.-Editha Z. Caduaya/Newsline.ph