Immigration deports 1,508 illegal aliens in 2017
Posted on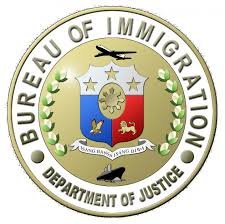 MANILA, Philippines  —

The Bureau of Immigration (BI) has deported 1,508 foreigners in 2017 for violating Philippine immigration laws.
This figure is much higher than the 400 foreigners expelled from the country in 2016, according to Immigration Commissioner Jaime Morente.
He said the foreigners were deported based on summary deportation orders issued against them by the Board of Commissioners which found them guilty of committing acts inimical to the national interest and which posed a risk to public safety.Of the number, a total of 232 alien fugitives were wanted for serious crimes in their homelands and hid in the Philippines to evade prosecution or service of sentence.
Immigration offenses of the other deportees included overstaying, working without permit, being undocumented, and undesirability.The BI reported that more than two-thirds or 1,145 of the deportees were Chinese nationals arrested in 2016 at the Fontana Hotel in Clark, Pampanga for allegedly engaging in illegal online gaming operations.
At the same time, BI legal division chief Arvin Santos added that they twice implemented mass deportation of foreigners last year, the first in the history of the Bureau.
The first batch of 46 Chinese nationals who were flown to Xiamen last Dec. 1 while the second batch of 47 Koreans were deported on Dec. 14.Santos also reported that Chinese nationals topped the list of 2017 deportees with 1,248, followed by 115 Koreans, 33 Indians, 29 Americans, 13 Vietnamese, and 11 Japanese.-PNA