Media entity full of trash-Duterte
Posted on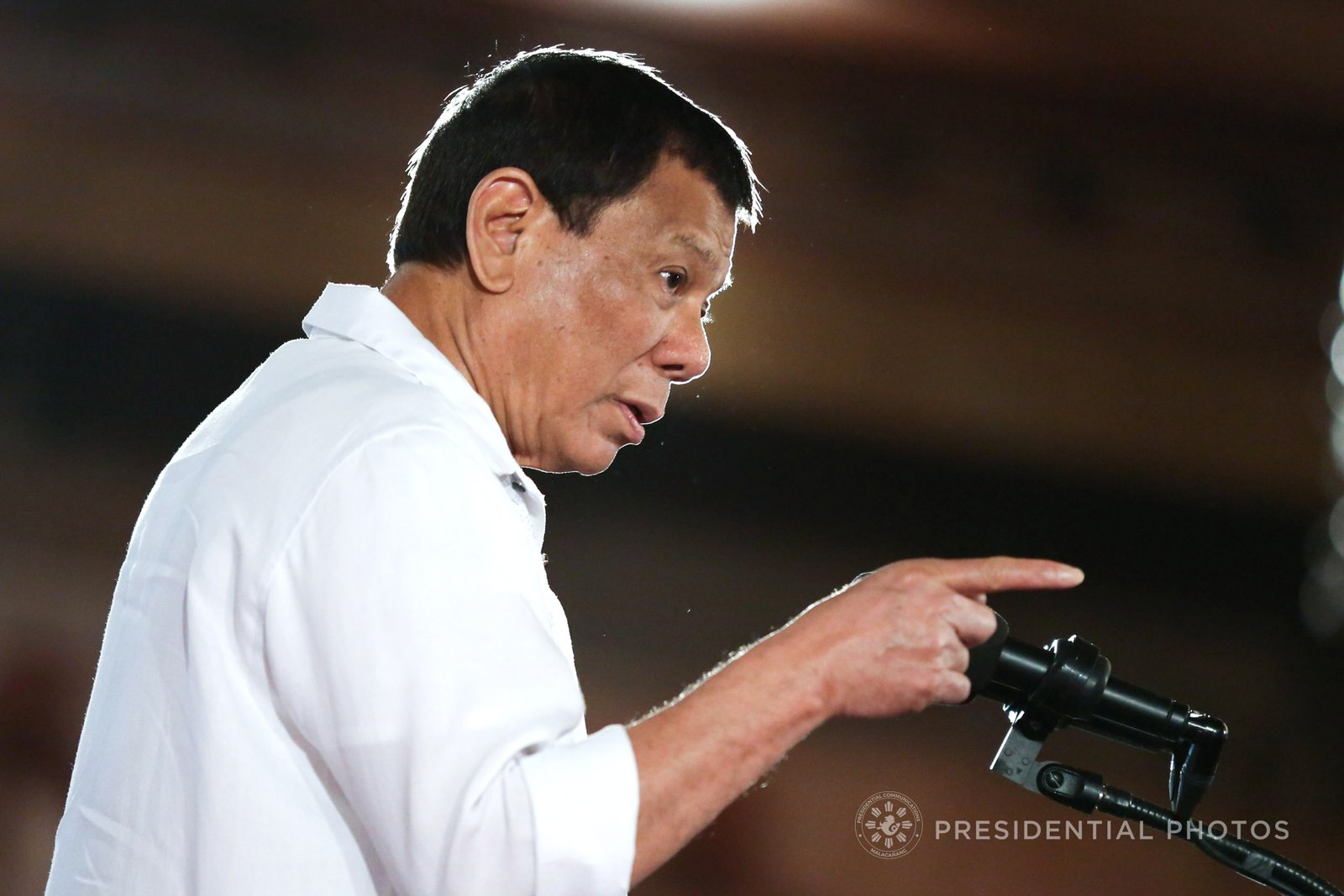 DAVAO CITY, Philippines — An irritated President Rodrigo Duterte described some media agency of the country as "full of trash" as he denied accusations that he had a hand in the revocation of the Certificate of Incorporation of Rappler.com.
Duterte who granted a media interview Tuesday afternoon, January 16 at the Philippine Air Traffic Center said media should be fair and those who are criticizing government should come out with clean hands.  He said that the revocation by the Securities and Exchange Commission (SEC) is "not a political vendetta."
Rappler CEO Maria Ressa claimed Malacañang had a hand in the SEC decision. "We never had a hand in the decision and I do not give a shit if you continue or not continue with your network," the President said.
He emphasized that the SEC Commissioners are all appointees of the Aquino  administration " There are about five, I only appointed one," he added.   Teresita Herbosa, the SEC chairperson is also an appointee of the past administration.
"So how could it be political? Basta kayo… Wala akong pakialam diyan," Duterte added. "You have been throwing trash and shit all around. But pinabayaan ko kayo. Wala namang nakikialam. But then, may nasilip. Iyan nga ang mahirap. 'Pag nasilip kayo na meron pala kayong… sabihin niyo namang harassment."
He then slammed Rappler, saying the issue was not about press freedom but about "the abuse of the elite and those in power." "Kung kami ang mag-mura, masama. Kapag kayo ang maggawa ng kalokohan niyo, okay kayo," he said.
He castigated media outlets who are critical to government "Look! Why should you complain if I am critical against media, are you not critical of me? Pag kayo nag criticize okay.. pag kami hindi (It is only okay if you criticize us but not if you are being criticized)
Duterte added "You're even trying to throw garbage at us. And then, the least we can do is to explain. How about you? Are you also clean?"
He also dared the news agency to come up with an evidence that he dipped a finger in the Philippine Navy transaction.  "Let's  do it with honor.. prove it and if you can prove the allegations,  then he resigns" (pointing to Presidential Assistant Christopher Lawrence "Bong" Go),  but if the allegations are not proven, then "I ask you to leave and I will organize a new publication."
Go in a text message to Newsline.ph denied meddling in any procurement procedures in the Palace "I never tried and I will not try to destroy the President's trust, I am doing my work If they can prove it, I am more than willing to resign."
Duterte said media outfits should be mindful of the criticisms hurled against public officials.   "Do it  in moderation. Do not use words that would cast aspiration in their character because they too have children and a family," he added.
Since Duterte assumed office in 2016, some media entities were considered biased by his supporters which paved the way to the proliferation of bloggers who write stories about his activities and  to defend him against the so-called biased press.
But some bloggers go to the extent of fabricating and publishing  unverified reports and write inaccurate information which many considers "Fake News."-Editha Z. Caduaya/Newsline.ph