Ex-Leyte congressman charged over P24-M PDAF ghost project 
Posted on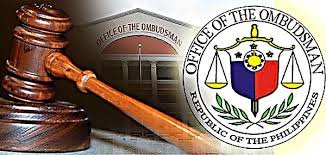 MANILA, Philippines—- The former Representative of the  3rd of Leyte is facing  graft charges over his P24-million Priority Development Assistance Fund (PDAF).
This after the  Office of the Ombudsman  found probable cause to charge Eduardo Veloso before the Sandiganbayan for two counts of violation of Section 3(e) of the Anti-Graft and Corrupt Practices Act (Republic Act No. 3019) and two counts of Malversation.
In 2007,  Veloso received P24,200,000.00 from the Department of Budget and Management for his share in the PDAF.
Veloso stated that the the funds would be used for livelihood and development projects for his constituents in the 3rd district.
Audit documents showed that Veloso specifically requested the Technology Resource Center (TRC) as implementing agency with Aaron Foundation Philippines, Inc. (AFPI) as NGO-partner.
But  Ombudsman's Field Investigation Office revealed that the multi-million peso PDAF was never used for the intended projects, it turned out  to be ghost projects.
Officials from the local government units of the 3rd district denied that they received any livelihood or developmental packages from Veloso or the NGO.
The Commission on Audit also observed that AFPI had no financial capability to undertake the project, as it had a measly capital stock contribution of only P68,000.00. It was also discovered that in 2007, the NGO declared a net loss of P5,840.00.
Having failed to establish the project beneficiaries and there being no liquidation documents, the Ombudsman found probable cause to charge Veloso, together with TRC executives Antonio Ortiz, Dennis Cunanan, Marivic Jover, Francisco Figura and Maria Rosalinda Lacsamana.
In its Resolution, the Ombudsman stated that "the concerned TRC officers did not even bother to conduct a due diligence audit on AFPI as to its capability or qualification to undertake the livelihood project.  Instead, they accepted the sole representation of Congressman Veloso and AFPI to undertake the projects in contravention on existing procurement laws and regulations."
The Ombudsman found out that  Veloso for the defective Memoranda of Agreement (MOA) entered into by and between the lawmaker and the NGO.
The resolution stated "The MOAs did not indicate the beneficiaries of the projects and the supplier of the livelihood materials.  The MOAs also did not indicate the project durations.  Also lacking from the MOAs were provisions on the systems, procedures and standards which the NGO must adhere to in the implementation and completion of the projects."- Harold V. Pontongan/Newsline.ph