Sen. Honasan posts bail over PDAF case
Posted on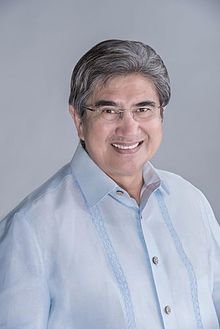 MANILA, Philippines— Senator Gregorio "Gringo" Honasan  posted P60,000 bail bond to avoid getting arrested over alleged fund misuse.
Reports have it, Honasan posted a bailbond for his temporary liberty at a local court in Biñan, Laguna on Friday.
On August 10, Thursday, the Sandiganbayan ordered Honasan's arrest for allegedly misusing his P30-million Priority Development Assistance Fund (PDAF), which was supposed to finance small and medium enterprise/livelihood projects for Muslim Filipinos in communities in the National Capital Region and Zambales.
In an a statement Thursday,  Honasan denied misusing the fund saying he is innocent on the charges filed against him.-Harold V. Pontongan/Newsline.ph