CHED chair Licuanan asked to resign
Posted on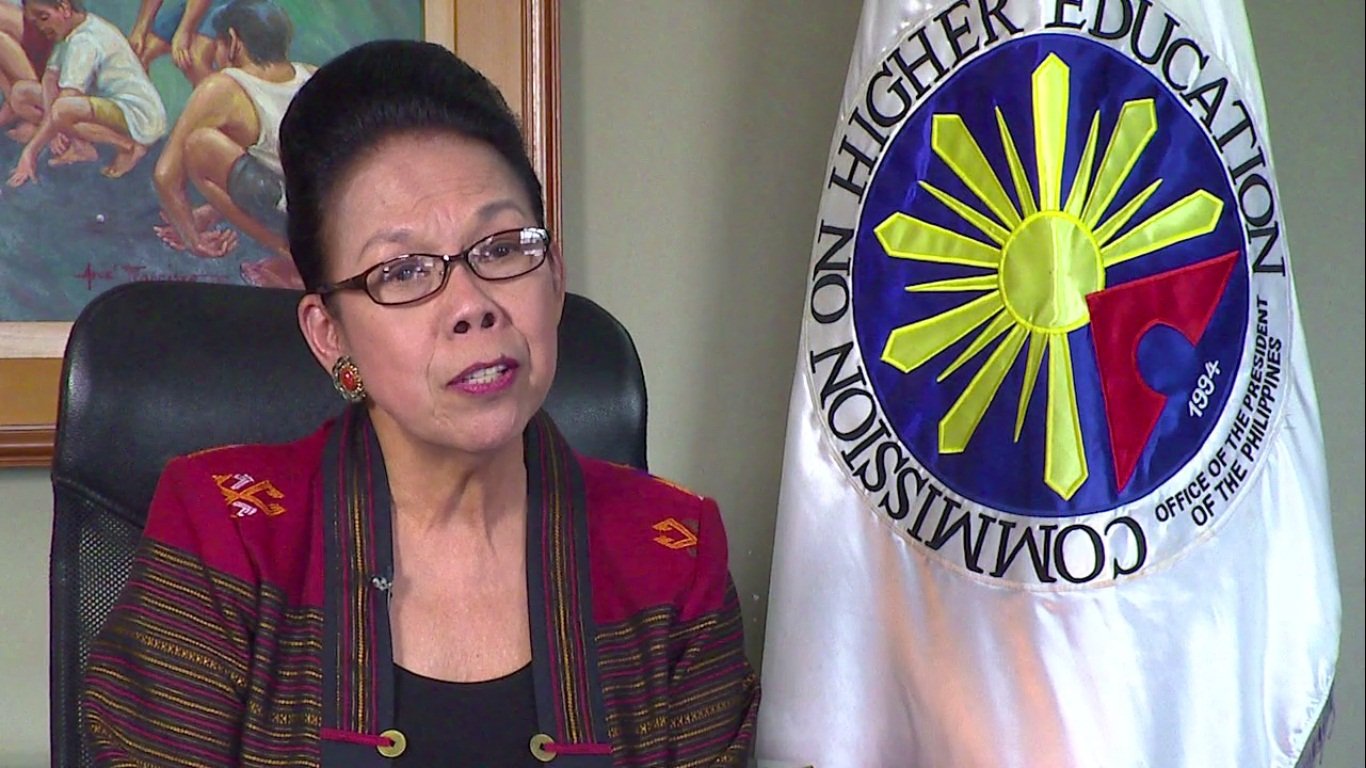 DAVAO CITY, Philippines — Commission on Higher Education (CHED) Chair Patricia Licuanan resigned from his post Morning morning, January 15, 2018.
Licuanan announced her resignation during theMonday flag ceremony.
Licuanan, who has been in hot water for various issues from petition among CHED regional directors to travels abroad without the approval of the President, said Executive Secretary Salvador Mideldea called her Sunday night asking her to reign.
"Over the weekend I received a call for Executive Secretary Salvador Medialdea asking me to resign as chairperson of the Commission on Higher Education. While my term by law ends in July 2018, I have decided it is time to go," she said.
She added "It has become obvious that there are persons determined to get me out of CHED by hurling false and baseless accusations against me in what appears to be a fishing expedition and well-orchestrated move in media."
But Licuanan denied all the accusations are all "false and baseless."
She also disputed accusations of mismanagement and corruption in K to 12 funds.
"I must strongly denounce malicious allegations of corruption and mismanagement of funds. It has been my personal commitment to stamp out corruption in CHED since day one, despite the odds and the strong resistance. The K to 12 Transition Program has been implemented with the highest level of ethical stewardship and every peso is accounted for," Licuanan said.
"The accusations hurled against me – excessive travel, then traveling without permission from Malacanan, now misuse of K to 12 transition funds for teachers – are all false and made up by people in CHED who want me out," Licuanan said.
"I have also ceased to be effective as I am almost always outvoted in Commission en Banc meetings," she added.
On December 3, 2016, the Palace told Licuanan to stop attending the regular Cabinet meeting, she however, continue to serve her agency.
Earlier on, Puwersa ng Bayaning Atleta (PBA) party-list Representative Jericho Nograles cited Licuanan of going on several trips abroad.
Nograles even accused Licuanan of issuing herself travel authorities.
But Licuanan refuted the accusations  "I was first accused of excessive travel. When records revealed I travelled eight times officially in 2017 (with only five of these trips paid for by government), five times in 2016, six times in 2015, two times in 2014, and only three times in 2013, the accusation turned to travel without authority from the Office of the President."
"My office provided copies of travel papers signed by the Senior Deputy Executive Secretary authorizing me to meet specific commitments in line with CHED's internationalization mandate and allowing me to travel business class to avoid the recurrence of vertigo," she added.
Licuanan questioned how Nograles accessed her travel documents when it was supposedly internal documents.
She said "What I cannot understand was how Rep. Jericho Nograles got hold of my internal travel documents for the past five years. Only a few offices in CHED had access to these. These are internal documents to support the administrative release of funds and while I sign the internal document for my own travels, my signing is always based on an official travel authority from Malacañan." "The question is, who put these together and who offered it to the congressman?" she added.
Former CHED executive director Julito Vitriolo, meanwhile, in a statement said Licuanan should have resigned earlier to "avoid an unpleasant exit in her career."
Licuanan is the third top official in the Duterte administration who were advised to resign from post. the first was Department Information and Comminications Secretary Rodolfo Salalima, followed by Dangerous Drugs Board (DDB) Chairperson Dionesio Santiago.-Editha Z. Caduaya/Newsline.ph